Taking the Initiative
HOW WILL YOU VOTE ON LOCAL ISSUES?
In Washington state, voters have the opportunity to affect our policies on greenhouse gases, firearm safety protections and law enforcement standards on deadly force through a series of initiatives.
There is a huge amount of money pouring into these campaigns, leading to a lot of advertising aimed to skew public opinions on these issues.
What are they?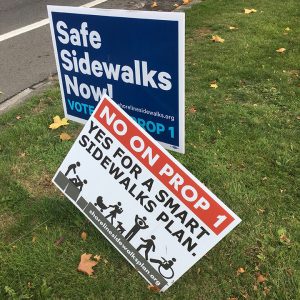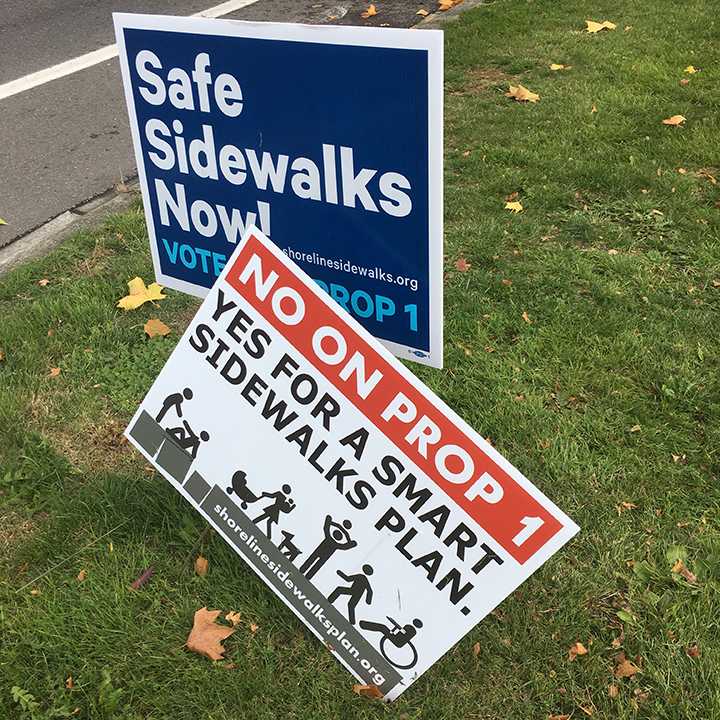 These ballot items are initiated by individuals, rather than elected lawmakers. They must receive a certain number of signatures in order to get their cause on the ballot. The following initiatives have all received at least 259,622 signatures (8 percent of the votes in the last governor's race) in order to qualify. If voters approve a measure, it becomes a law.
Greenhouse Gas Fee
The Initiative 1631 Carbon Emissions Fee Measure campaign has used oil company in hopes of defeating the $15 fee for each metric ton of carbon. I-1631 is a big deal, and would make Washington the first U.S. state to put a price on carbon.
The initiative aims to revolutionize the state's approach to climate change. The fee "would be $15 per metric ton of carbon" starting Jan. 1, 2020. All proceeds would fund several aspects such as air, water and environmental quality and community investments.
I-1631 is not considered a "tax" because "the revenue cannot be spent on government expenses… rather it is dedicated to specific accounts related to investing in climate and environmental projects."
Food and Drink Tax Ban
Initiative 1634 would prevent local governments from adding new taxes on groceries. State governments would still be allowed to do so.
This measure seems to be a well-funded reaction to Seattle's 2017 Sugary Drinks tax. The major soda companies have poured in around $20 million in support of this initiative.
The money collected from Seattle's sugar tax is used to fund healthy-food programs, community-college scholarships, administrative costs and early-learning programs. If other Washington cities want to use the same methods, I-1634 would prevent them from doing so.
Firearm Safety
Initiative 1639 would require stricter background checks, firearm safety training and restrictions on purchasing semi-automatic rifles and assault rifles. These changes are a hot topic due to the March For Our Lives movement as well as the continuous gun violence in this country. Washington is the only state fielding a gun safety initiative this midterm.
Law Enforcement
Initiative 940 wants to take a step towards making police brutality a thing of the past. It is intended to improve the way law enforcement engages with use of deadly force. I-940 will "require police to receive de-escalation and mental health training, and require law enforcement officers to provide first aid."
In this state, 213 people were killed by police officers over the last ten years. According to the Seattle Times, only one officer was criminally charged during that time period.
Washington state is currently the only state with a law requiring the court to find that an officer acted "with malice and without a good faith belief" in order to convict them.
This high legal standard has meant that most cases suspected of being wrongful killings have never even gone to trial.
I-940 updates the "good faith" standard and requires law enforcement to provide first-aid, and demands independent investigations when deadly force is used.
Local Propositions
Depending on where you live, there are also local proposals to weigh in on.
The city of Shoreline's Proposition 1 includes a 0.2 percent sales tax increase in order to fund the implementation of safer sidewalks around the city.
Seattle's Families, Education, Pre-school and Promise Levy is a proposition that would expand funding for preschools as well as provide elementary and high school student health counseling.
The proposition would increase property taxes for the next seven years, with a one percent annual increase.
Links/Resources:
MyVote – look up your registration and ballot races: weiapplets.sos.wa.gov/MyVote
Find your District & Reps: app.leg.wa.gov/DistrictFinder/
Online Voters Pamphlet: sos.wa.gov/elections/research/2018-voters-pamphlet.aspx
Follow The Money: pdc.wa.gov