Tasty Toast: Pumpkin Stuffed with Cheese Cake, Strawberries and Blueberries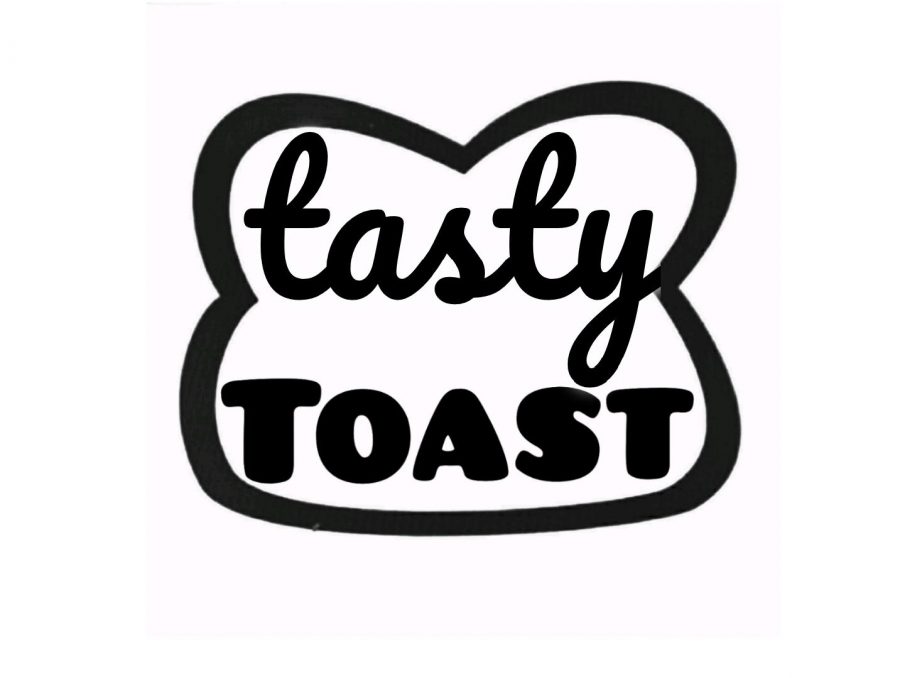 Yita Rivera, Web Editor
October 23, 2020
This autumn treat tastes as good as it looks. Consisting of just pumpkin, cheesecake and fruit, it's a delicious recipe that can be made with very little effort and will have you saying "cheers" to an easy no-bake dessert.
Start to finish: 30 minutes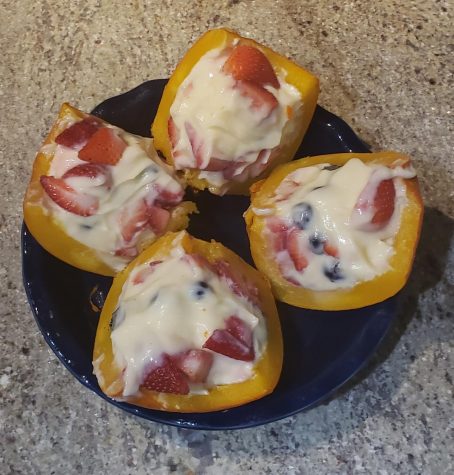 Servings: 4
Ingredients:
1 mini pumpkin
1 cup of strawberries cut in ¼ slices
½ cup of blueberries
1 box of Jello cheesecake pudding/ pie filling
Step 1:
Prepare the mini pumpkin
Wash your pumpkin
Cut the lid off
Completely clean out the seeds and pulp
Place the pumpkin in a microwave safe bowl
Put ½ cup of water in pumpkin
Put ½ cup of water around the pumpkin
Put a wet napkin on top of the pumpkin
Microwave on high heat for 8 minutes or until tender
Step 2:
Let cool completely
Hint: you can put ice cubes and water inside the cooked pumpkin to cool it off faster, while you prepare the next step.
Step 3:
Prepare the box of Jello cheesecake according to the instructions.
Set aside
Setting should take 3 minutes
Step 4:
Empty the water out of the cooled pumpkin and dry it with a clean napkin.
Put ½ of the strawberries on the bottom of the pumpkin. Try to spread them evenly.
Evenly spread ½ of the set pie filling on top of the strawberries.
Evenly spread ½ cup of blueberries on top of the cheesecake pie filling.
Place the remaining strawberries on top and over the opening.
Replace the pumpkin lid, if desired.
Step 5:
Refrigerate the entire pumpkin until you are ready to serve it.
To serve: cut into ¼ slices.