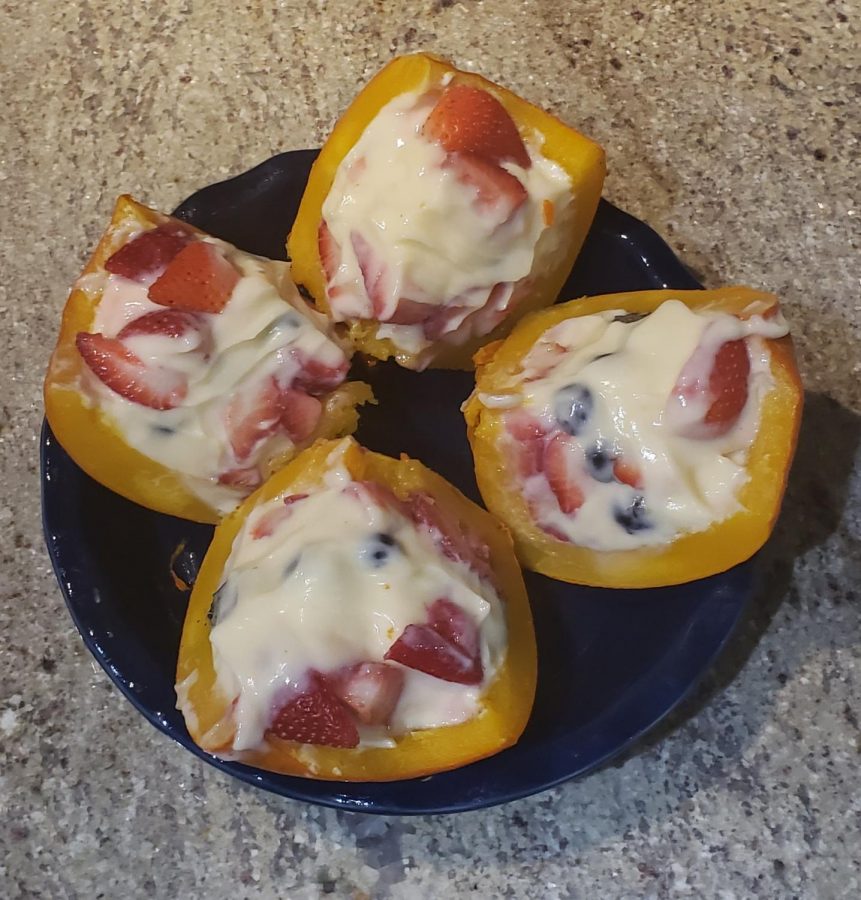 Yita S. Rivera / The Ebbtide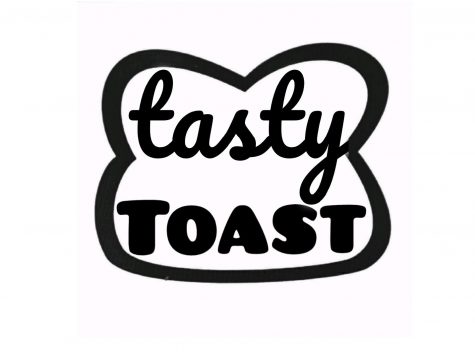 This autumn treat tastes as good as it looks. Consisting of just pumpkin, cheesecake and fruit, it's a delicious recipe that can be made with very little effort and will have you saying "cheers" to an easy no-bake dessert.
Pumpkin Stuffed with Jell-O Cheese Cake, Strawberries and Blueberries
Start to finish: 30 minutes
Servings: 4
Step 1: Prepare the mini pumpkin
Ingredients:
1 mini pumpkin
1 cup of strawberries cut in ¼ slices
½ cup of blueberries
1 box of Jell-O cheesecake pudding/ pie filling
Directions:
Prepare the mini pumpkin
Wash your pumpkin
Cut the lid off
Completely clean out the seeds and pulp
Place the pumpkin in a microwave safe bowl
Put ½ cup of water in pumpkin
Put ½ cup of water around the pumpkin
Put a wet napkin on top of the pumpkin
Microwave on high heat for 8 minutes or until tender
Let cool completely
Hint: you can put ice cubes and water inside the cooked pumpkin to cool it off faster, while you prepare the next step.
Step 2: Mix Jell-O cheesecake filling
Mix the box of Jell-O cheesecake according to the instructions.
Set aside
Setting should take 3 minutes
Step 3: add fruit and Jell-O cheesecake into the pumpkin
Empty the water out of the cooled pumpkin and dry it with a clean napkin.
Put ½ of the strawberries on the bottom of the pumpkin. Try to spread them evenly.
Evenly spread ½ of the set pie filling on top of the strawberries.
Evenly spread ½ cup of blueberries on top of the cheesecake pie filling.
Place the remaining strawberries on top and over the opening.
Replace the pumpkin lid, if desired.
Step 4: eat cold
Refrigerate the entire pumpkin until you are ready to serve it.
To serve: cut into ¼ slices.