Tasty Toast: Christmas Enchilada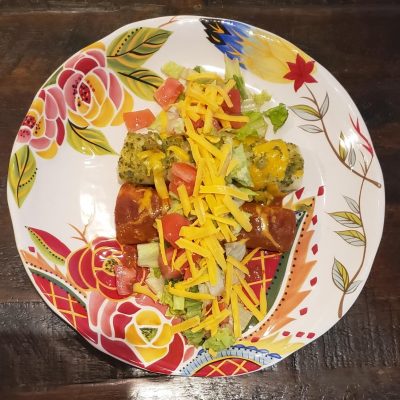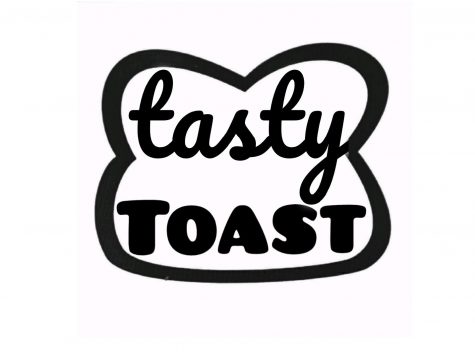 Have you ever heard of Christmas in July? With these Christmas Style Enchiladas, any day can be a holiday. 
In 1996, New Mexico selected the question "Red or Green?" as an official state symbol. The phrase "Christmas Style" became popular because a number of people enjoy chilies of both colors.
By sharing this southwestern meal with your family and friends, you can create new memories to make it through these difficult times together, healthier and stronger.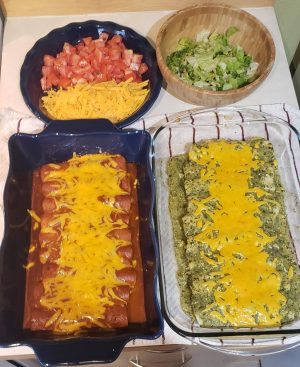 Christmas Style Enchiladas
Start to Finish: approx. 2 hours
Serves: 6
Ingredients
18 corn tortillas

1/2 cup oil

1 yellow onion

2 pounds of chicken breast

4 cups of water

1 can cream of mushroom soup

1 can cream of chicken soup

3 tomatillos

3 chile peppers

1 bag of powdered red chile

1 bunch cilantro

1 cup cheese

2 tomatoes

1/4 head of lettuce

2 tablespoons salt
Directions
In a pot, cook 2 pounds of chicken with 2 cups of water 45 minutes on medium-low heat. Set aside to cool.

In a pan, fry 18 corn tortillas in olive oil for 15 seconds each. Set aside to cool.
Shred chicken, separate into two bowls and set aside. Save broth for sauce.
Grill onion, tomatillo and green chile peppers. Cover with foil and set aside to cool. Once cool, remove stems, skins and seeds.
Chop lettuce, cheese and tomato. Set aside.
In a blender, mix the broth, cream of mushroom, cream of chicken, yellow onion, garlic and 1 tablespoon salt to make the sauce base. Separate into two bowls.
The first bowl will be the red chile (Chile Colorado). Mix sauce base with red chile powder.
The second bowl will be the green chile (Chile Verde). Blend remaining sauce base with cilantro, tomatillos and green chile peppers.
Heat oven to 350 degrees.
Mix chicken with ¼ of each sauce in respective bowls.
Roll 6 chicken enchiladas of each color and place in a casserole dish. Cover enchiladas with respective sauces.
Bake for 15 minutes covered.
Remove cover and top with cheese. Bake for another 15 minutes.
Top with chopped vegetables.
Eat and enjoy.