Jack Kahn's First Six Months as SCC's President
 Kahn prioritizes diversity and attempts to raise enrollment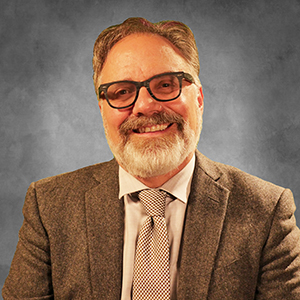 When Jack Kahn took over as president last summer, it was a tumultuous time for the college. Things have stabilized since then, but faculty and students are still reeling from the effects of virtual learning. The previous president, Cheryl Roberts also damaged trust between the administration and students, making it a difficult time for Kahn to enter the scene.
Kahn hopes to mend some of that damage by prioritizing open communication with the student body and honoring the strengths SCC already has. He's enthusiastic about sharing what we have to offer with those who aren't aware. "I've been surprised by how people don't know about Shoreline's programs. In my mind it's sort of the ideal place to go to college," Kahn says when asked about his thoughts on SCC's strengths. He paints an idyllic picture of a peaceful place for study on the edge of a big city.
One of Kahn's main focuses is on DEI (Diversity, Equity and Inclusion). He draws attention to our international student program deserving more recognition. "I mean, it's just so big. 64 different countries are represented here and I don't think people even just 3 blocks away in the neighborhood know that," he says.
While Kahn highlights the positives of a close-knit community, he also emphasizes that SCC doesn't have enough revenue to remain a hidden treasure. "We haven't rebounded from low enrollment. This quarter was better than the last, but we're still below where we were last year," he says.
To combat this, Kahn plans to do community outreach in high schools and community centers with the idea of introducing instruction in already established communities and organizations. The college is also currently utilizing a free enrollment process review called Ruffalo Noel Levitz.The company is trying to identify barriers that are preventing new students from registering. Kahn hopes that an outside opinion will inspire some new ideas for increasing enrollment.
Low enrollment numbers are a pressing concern considering they led to SCC laying off 11% of the faculty 3 years ago. Kahn talks of upcoming events on campus, but a shadow of anxiety accompanies the excitement. New events and programs attract new students, but they can't happen without revenue from enrollment.
Kahn seems to be exploring as many avenues as possible while still keeping things lively on campus. Students can look forward to coffee finally returning this year and to many upcoming events. Hopefully these small positive changes foreshadow larger accomplishments in the coming months.