BREAKING: SCC Pres. Cheryl Roberts To Retire in 2022
Announcement precedes planned no-confidence vote by faculty senate
SCC President Cheryl Roberts will step down from her position on June 30, 2022, she announced in a Monday email to college faculty. The move comes as the SCC faculty senate readies a Feb. 10 vote of no confidence against the embattled college president, according to a separate faculty email.
"Serving as a college president for over thirteen years has been the most enriching and inspiring experience of my career," Roberts said in her announcement. "It has allowed me to interact with students, faculty, staff, administrators, and community leaders and learn how our community colleges make a difference to each individual we serve."
A draft of the no-confidence resolution, obtained by The Ebbtide, charged Roberts with an "inability to perform essential administrative and fiscal duties as outlined in her contract," before delving into more specific issues such as bad faith bargaining and lax fiscal oversight of the college. You can read the full resolution here.
The faculty senate had been in conversations about the resolution since spring 2019. On Jan. 8, it passed a resolution to form a subcommittee to investigate the prospect of a no-confidence vote, according to a Jan. 29 email to SCC employees from faculty senate president Thomas Genest. This resolution is the result of that investigation.
Roberts' tenure over the college was characterized by financial decline and animosity between administrators and faculty, The Ebbtide previously reported. The college has not turned a profit since she took control in 2013, and has seen three rounds of layoffs over the past two years. The latest round saw two departments cut entirely and 11% of full-time faculty laid off.
SCC board of trustees chair Catherine D'Ambrosio thanked Roberts for her commitment to the college and her advance notice of retirement in an email sent to SCC faculty and staff on Thursday.
"Finding a replacement to fill her shoes will be a sufficiently daunting task," D'Ambrosio wrote. "We are therefore all the more deeply appreciative of the ample notice President Roberts has provided us."
About the Writer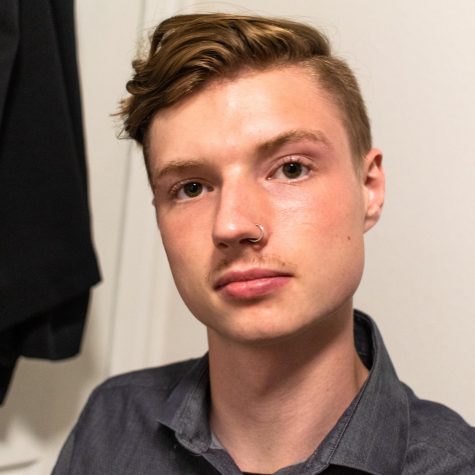 Joshua Groom, Copy Editor
Joshua Groom is the Copy Editor of The Ebbtide. He covers breaking news, administration and investigative reports. Groom is a self-admitted coffee junkie...