By Jerry Choi
Photo by Martin Musialczyk
As the summer heat turns into windy breezes and leaves are dyed into autumn colors of bright orange, yellow and red, students change out their shorts for longer pants and their T-shirts for sweaters. The air is filled with the scents of pumpkin spiced lattes and students at Shoreline are prepared for this short period of crisp weather before the transition into winter. The sun is setting earlier and earlier and Seattle is starting to show its true face of rain. However, students at Shoreline are putting some color into this gray weather, brightening up the campus grounds with their fall fashion.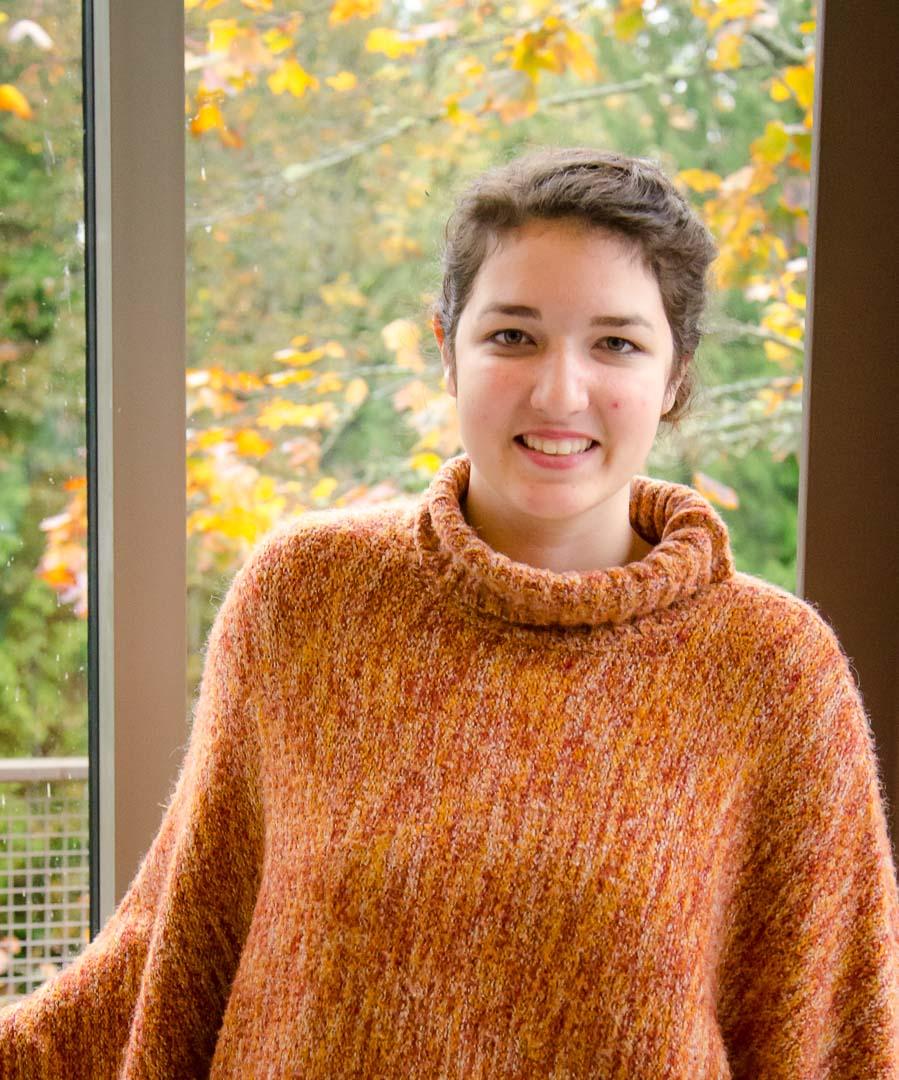 Magan Bouriot
A tweeded pumpkin-orange, loose turtleneck sweater from Zara with hints of red and yellow. It matches perfectly with the fall leaves by showing the true colors and festivity of the fall spirit.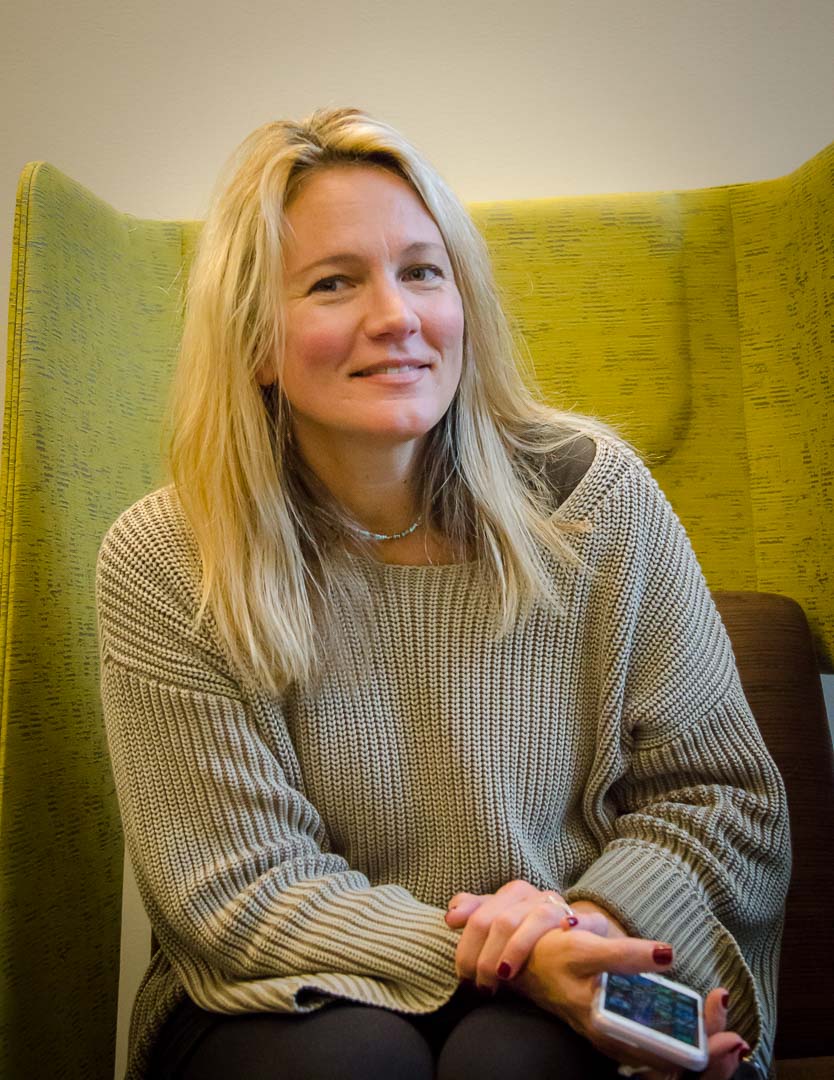 Lisa Koontc
A knit, creamy beige sweater with a loose fit, looking relaxed while adding on to the coziness. The sweater is from Aritzia and it's been matched with black pants to highlight the sweater even more. A good choice to make if seeking a chic and yet casual look.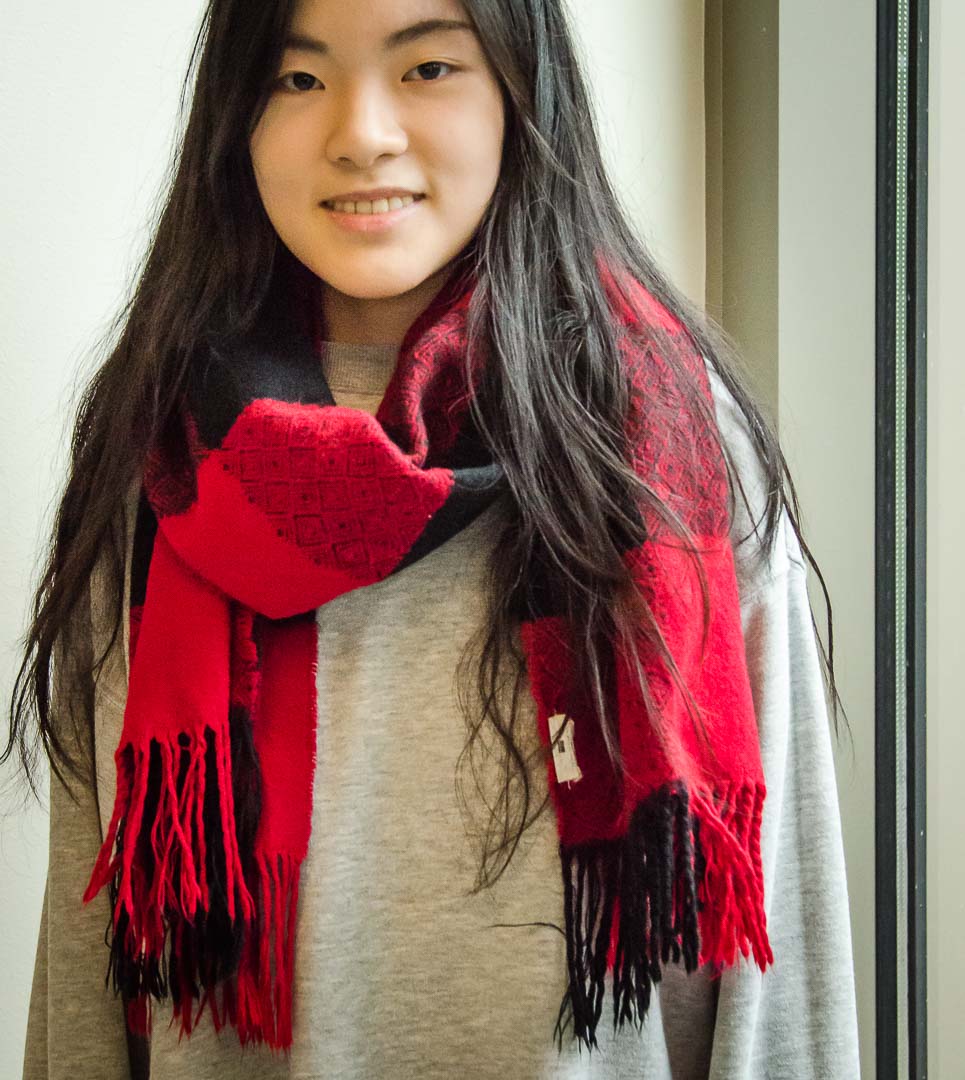 Emi Furusawa
This outfit is all about highlighting with the attention-grabbing red and black checkered scarf from Hollister and a basic grey sweater from Taiwan. As the weather starts to get colder and breezier, why not use a scarf to cover the neck? It's the ultimate fall street fashion.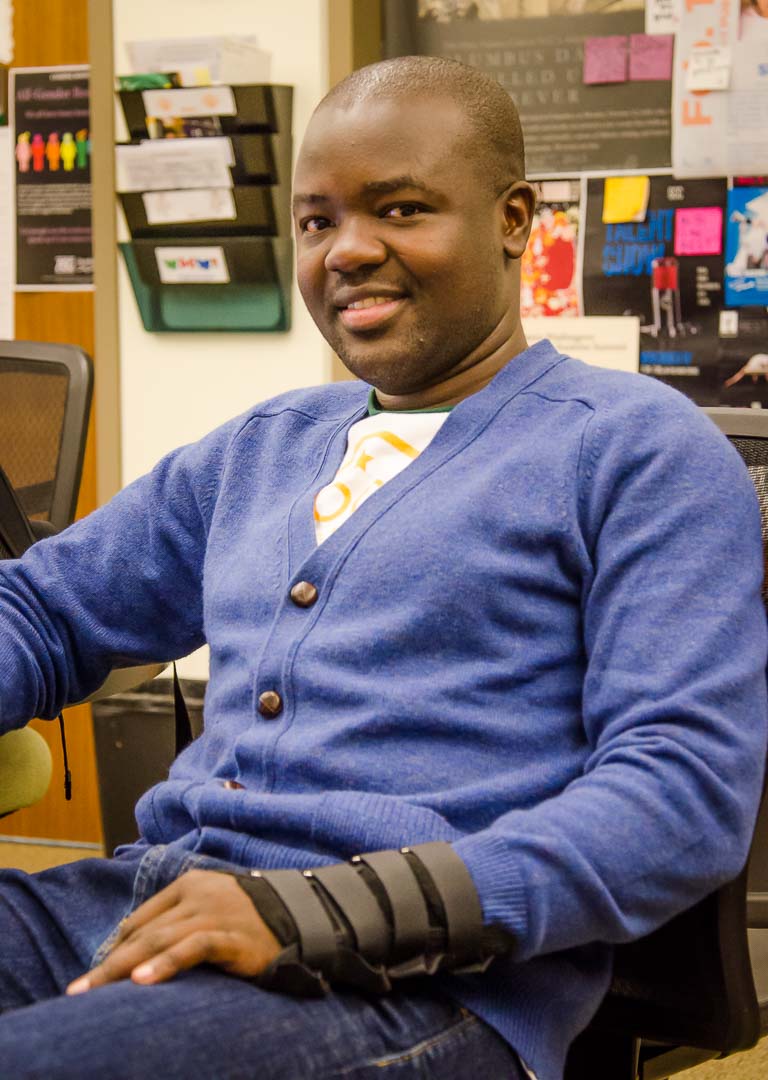 Felix Were
Combining two seasons into one, a royal blue cardigan from Bullington has been matched with the everyday blue denim jeans. Performing a spring cardigan look in the fall gives a warmer sense to the crisp fall weather. It looks like someone can't wait for the spring weather.