Baseball: Phins Take Second Series and Tie the Third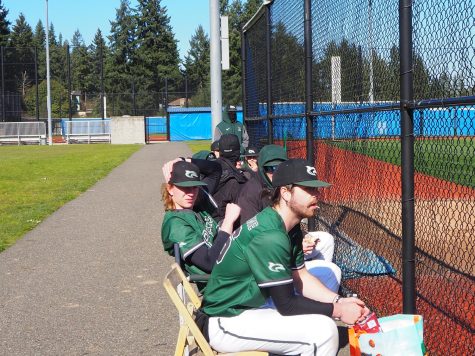 Over the weekend of Feb. 26 and 27, the Phins played a total of four non-conference games against the Wenatchee Valley College Knights for their second series of the season.
Despite a valiant scrimmage from the Knights, the Phins arose victorious, taking games one and two on Feb. 26 by 10-3 and 20-3 runs, respectively. They returned the next day to reaffirm their dominance, winning games three and four by 17-12 and 8-7 runs.
The following week on March 4 and 6, the Phins played their third non-conference series against the Green River College Gators, losing game one by 1-3 runs and making a short-lived comeback in game two, which the Phins took by 1-0 runs.
Game three proved to be a breaking point for the Phins, who were ripped up by the Gators as they lost by 2-11 runs, ultimately splitting the series with the decisive fourth game that the Phins won by 3-0 runs.