At Home, SCC Athletics Breaks from the Sidelines
As yet another sign of the far-reaching consequences of the COVID-19 pandemic, SCC sports have taken a timeout since last spring. The change has left the college to come up with alternative means to keep student athletes engaged in their sports and continue to offer intramurals to students who wish to keep active with a sport, but not at a competitive level.
SCC basketball player David Perkins said his team was disappointed when the sport's season was cut short last March, and the NWAC tournament called off.
Despite that, Perkins and his teammates are finding ways to keep in playing shape from home. He encourages others to "wear a mask and be patient," saying, "everything is going to be okay, it's just going to take some time."
With the pandemic worsening, a return to normalcy seems distant. But SCC has virtualized the college's intramural offerings, bringing yoga, dance fitness, personal training and guided relaxation activities online. Any student at SCC is welcome to participate.
Although the sports teams are not competing, they are still meeting. Shaun Warner, the head women's soccer coach at SCC, said his team meets and holds study halls via Zoom. He also provides training exercises virtually, offering videos on soccer, fitness and strength training.
Still, he says, "the players are losing on the competitiveness in the game because there is no competition." It's up to the teammates to hold each other accountable for their training.
The isolation is taking a toll on the player's mental health, not just their physical fitness. Warner recommends that students, athletes or not, try to make life as normal as possible in an "abnormal world," taking control where they can while letting go of uncontrollable stressors. He encourages his team to help one another on and off the field.
SCC Athletics Director Steve Eskridge remains optimistic about the future of athletics at SCC. He said teams are continuing to adapt and engage with student athletes virtually outside the academic environment. The teams have not participated athletically since Spring 2019.
The sports department has made a COVID-19 Academic Plan and a plan to return to in-person practices. Those plans have "a lot of moving parts, and things are constantly changing with the local and state Health Authorities guidelines," Eskridge said.
He also said in October that the department is considering participation "in out of season workout for three of our teams on campus November 9th—20th." (Update: According to Eskridge, three teams at SCC held out of season workouts for one week, the second week was cancelled due to newly reimplemented precautions against the coronavirus.)
The student government has continued to financially support the sports department, with a budget of $216,020 for the first half of the school year, according to Sundi Musnikcki, SCC's director of student leadership and residential life. Though programs must justify their budget when they apply for it, they are able to use it towards crucial areas of need.
"Unlike in years past, (Services and Activities) decided to allocate funding for half of the 2020-2021 school year," she said. "In order to allow flexibility for both them and programs to respond to the evolving situations related to COVID and enrollment."
News Editor Kirk Meyers contributed additional reporting.
About the Writer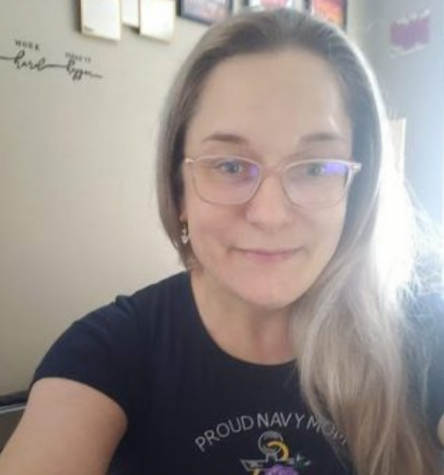 Yita S. Rivera, Online Editor
Yita S. Rivera is the Online Editor of The Ebbtide. She writes recipes in a recurring column, the Tasty Toast. Rivera loves to walk her dog, kickbox, go...