Cup of Joe, Where Did You Go?
Many of SCC's food providers are missing in action
Students returned to the Shoreline Campus this quarter after a two-year hiatus. As more students return and activities around campus resume, a few stomachs rumble and questions linger. Where are the food trucks? Is there any good coffee on campus? It seems that only automated food services survived the pandemic's wrath.
The Business and Administrative Services department oversees food service on SCC's campus, according to Lori Yonemitsu, who serves as an executive assistant for the department. She mentioned that Lancer Catering submitted the last bid to serve as the cafeteria's food provider. However, due to increasing cost and campus feedback, the college decided on a different approach. In winter of 2020, Avanti Markets was contracted to set up a grab-and-go food service. The automated market provides fruit, protein bars and sandwiches as well as other snacks and beverages. Food is restocked regularly in response to demand, according to the Avanti website.
As Avanti Markets set up its grab and go, SeattleFoodTruck.com rotated trucks on campus. According to the SCC Website, starting on Jan. 21 2020, two food trucks would be in-front of the PUB building, open Monday through Friday from 11 a.m. to 2 p.m. They would've provided hot food options to supplement the Avanti Markets. A calendar was provided so students could see what trucks would be there each week.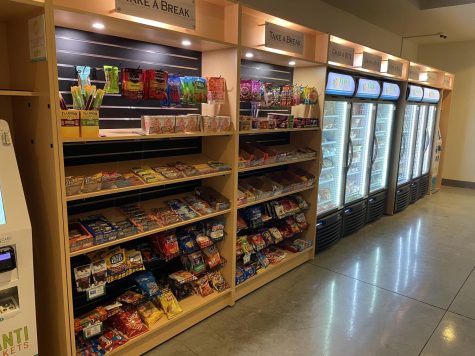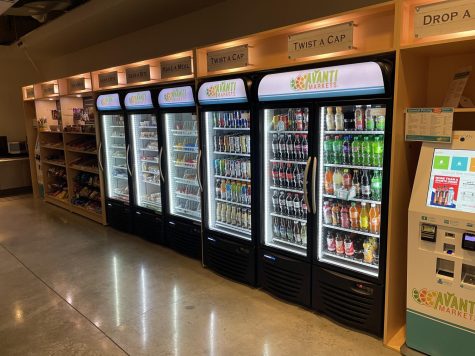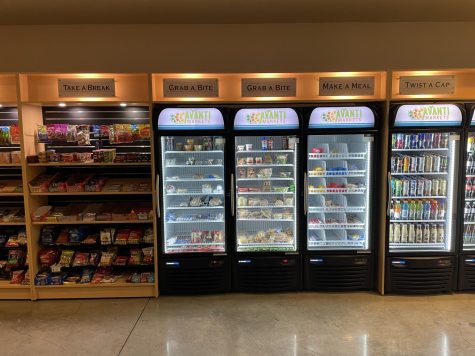 An upcoming event gives a glimmer of hope that the food trucks will return. During the Day of Learning event on April 29th, Mami Tran's Vietnamese food truck will be on campus from 11 a.m. to 1 p.m. Unfortunately, after the event, no other trucks are scheduled. The food truck calendar remains blank.
In the 2200 building, a cafe known as The Little Spot used to serve drinks and snacks. The menu and hours of operation are still posted outside even though the cafe has been vacant for years.
It was open from Monday through Friday, morning to early afternoon. The Little Spot served tall coffee for $1.95 and bagels with cream cheese for only $2.50. It's unclear what caused The Little Spot to close.
After reaching out to Bob Williamson, Acting Vice President for Business and Administrative Services, The Ebbtide learned that, sadly, The Little Spot's fate is sealed. The 2200 building, including the cafe, is scheduled for demolition to make way for the new STEAM building.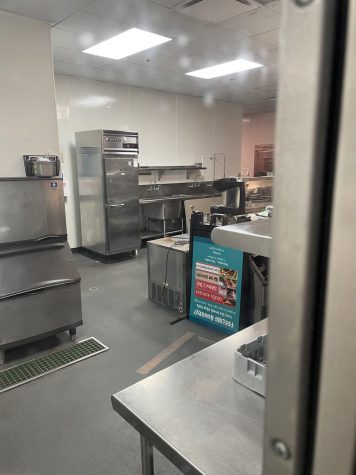 Bean to Cup, another automated service, will have to fill the coffee void on campus. Located in the PUB building, there are three hot beverage stations. Bean to Cup provides 25 variations of hot coffee starting at $3 a cup. It's no cafe, but it will have to do.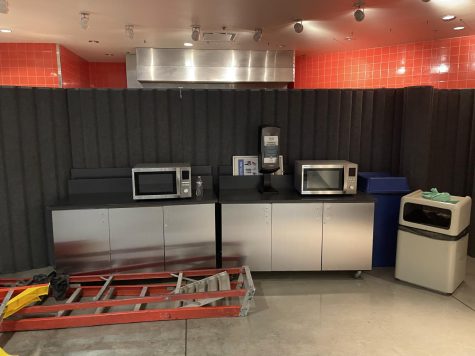 With Avanti markets up and running and the Bean to Cup provided in the PUB building, food is provided on campus. The return of the Mami Tran Vietnamese Food Truck is much anticipated. Still, students returning to campus will probably wish they had the dining of the past, a full cafeteria, coffee stand and food trucks galore.