NEAR MISSES IN OSCAR HISTORY
Oscar season has come and gone, and with it, films have won and lost.
The event of one's favorite movie losing by a hair to a less worthy picture has had spectators in fits since the dawn of the Academy Awards in the 1920s.
The following films were nominated for each respective category, but didn't win. Here is a glimpse back in time to what could've (and should've) been.

Best Picture
In 1942, nothing seemed more clear-cut for victory than Orson Welles' "Citizen Kane." It epitomized themes of American power and loneliness, revolutionized cinematography and sprinkled in a pinch of witty humor for good measure — all to recount the charismatic rise and tragic fall of the fictional newspaper tycoon, Charles Foster Kane.
"How Green was My Valley" took home the gold that year, though any of its universal significance is ultimately limited by the plot's roots in Welsh coal mining.
In 1958, a more obvious choice for best picture could not have been made. A flawless film from beginning to end, "12 Angry Men" locks a group of jurors into a room and throws them the bone of prejudice to fight over. In a matter of hours, one man must undo the ingrained bigotry of 11 peers in this spectacle of sharp-witted dialogue, colorful characters and claustrophobic camerawork.
This simple and effective ode to the dangers of intolerance lost to "The Bridge on the River Kwai," which, while an exciting war epic, was not as timeless or poignant.
The following year, Tony Curtis and Sidney Poitier were both nominated best actor for "The Defiant Ones." In this action-packed drama, the two men are bound by chains and mustn't let their racial differences hinder their larger goal of outrunning the law. Had it won best picture, the real-life actors could've shared in the victory.
The Academy was instead held spellbound by the love songs and Paris glamour of the musical "Gigi," which wasn't the most timely choice either: Michael Phillips, film critic at The Chicago Tribune, noted that "while the winds of change were blowing through Hollywood, (Gigi) was a film that could not care less about the present."
"How the West Was Won" (1962) was another baffling loss. Featuring a plethora of the day's biggest stars, this epic adventure was filmed in Cinerama (a technique that used a curved lens to achieve a sweeping panoramic viewing experience) and follows different generations of a European family as they establish their roots in America.
"How the West Was Won," should have. It's a sensational showcase of humanity set to stunning cinematography and a fiery Western score. However, the pick that year was the slightly less popular "Tom Jones" — a swashbuckling comedy stuck in 18th-century England. Like the rest, it proves that the romantic appeal of years-gone-by often won over broader, more relatable situations.

Best Directing
Stanley Kubrick's ambitious sci-fi endeavor "2001: A Space Odyssey" garnered four nominations (winning best visual effects), which was a feat in itself due to its heavy themes and experimental qualities. Incredibly ahead of its time in 1968, the film bridged the gap between mankind and the extraterrestrial. Its isolated environment, grandiose sets and dark subject matter would appear in future Kubrick productions like "The Shining," and its innovative story is beautifully carried by actors Keir Dullea and Gary Lockwood as they attempt to outsmart artificial intelligence.
In many ways, best directing can be looked at as another version of best picture — which becomes especially frustrating when a less innovative movie steals both categories. This is exactly what happened when the lighthearted musical "Oliver!" took home the two awards that year: While "Oliver!" was intended to charm audiences, "2001" was a substantial study on humanity that deserved to be recognized for its groundbreaking direction.

Best Actor
In "Good Night, and Good Luck" (2005), David Strathairn seamlessly depicts Edward R. Murrow, the stone-faced broadcast journalist known for his criticism of Senator Joseph McCarthy. Black and white cinematography captures the serious climate of the mid-century newsroom as he delivers the cold, hard facts about communism over the air. While the film itself may not have won best picture, surely Strathairn alone should've been awarded best actor, as such an impeccable understanding (and likeness) of a character isn't easy to come by.
Philip Seymour Hoffman ended up winning for his portrayal of notorious writer Truman Capote, and understandably so — but it is Strathairn's rock-solid performance that should have garnered the gold.

Best Supporting Actor
There was a pivotal piece of 1956's (well-deserved) best picture winner, "Marty," and it was Angie; the title character's best friend portrayed by Joe Mantell. His understated acting, 'one-day-at-time' demeanor and 'friends-come-first' mantra was essential for capturing the essence of a charming, no-frills friendship in the Bronx.
Alas, the Academy opted for direct humor and selected Jack Lemmon's performance in the wartime comedy "Mister Roberts" instead.
In 1983, Robert Preston got snubbed for "Victor/Victoria." In it, his natural portrayal of Toddy, an openly and comfortably gay entertainer in 1930s Paris, delivers a combination of hilarity and authenticity that doesn't grow on trees. The plot follows Toddy as he helps his new friend Victoria (Julie Andrews) excel in her singing career by disguising her as a man pretending to be a woman. Topped off by a musical performance from Preston that you have to see for yourself, the result is a delightfully far cry from his clean-cut role as Harold Hill in "The Music Man."
"Victor/Victoria" tackles what it means to embody the opposite sex, raising ideas similar to themes addressed in fellow 1983 nominee "Tootsie." The winner that year, however, was Louis Gossett Jr. for the more traditional military romance "An Officer and a Gentleman."

Best Supporting Actress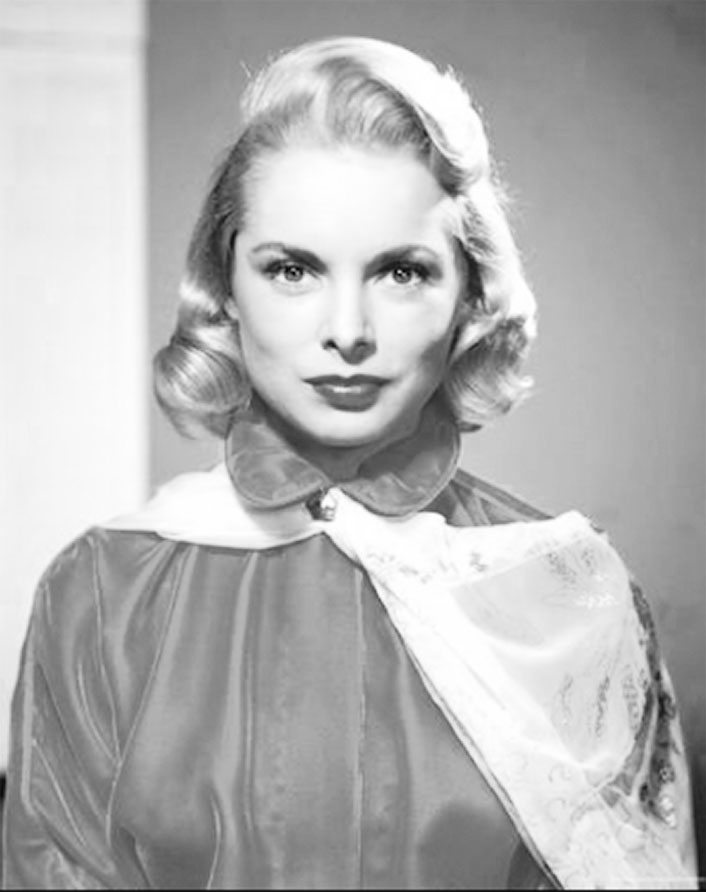 In 1960, Janet Leigh graced the screen in Alfred Hitchcock's enduring horror classic "Psycho." Not only does she appear first in the plot chronologically, but her presence in the story — including the famous shower sequence — takes up roughly half of the film's runtime, leaving one feeling as though she should've instead been nominated best actress. Regardless, Leigh's character holds her own against the psychotic demeanor of motel owner Norman Bates (played by Anthony Perkins); a team effort that creates true tension.
The award, however, went to Shirley Jones in "Elmer Gantry." Despite being remembered as a classic tale of religious turmoil, the fact remains that this melodramatic drama doesn't come up nearly as much as "Psycho" in present-day movie discussion.

If your favorite films lost this year, take comfort in this list. After all, history shows that the true winners aren't revealed until decades later.