Baseball: Phins Take 3-1 Lead in First Baseball Series of Season
After a hiatus lasting nearly two years, SCC's baseball team is back in full swing.
Over the weekend of Feb. 19, amid chilling winds, overcast skies and a light downpour, the SCC Phins played a total of four non-conference games against the Grays Harbor College Chokers.
Aptly named, the Chokers suffered a defeat this series that saw them losing games one and two on Feb. 19 by 4-2 runs and 5-2 runs, respectively. The following day, game three displayed a pattern for SCC as they took the win by 12-6 runs only to lose game four by 1-12 runs.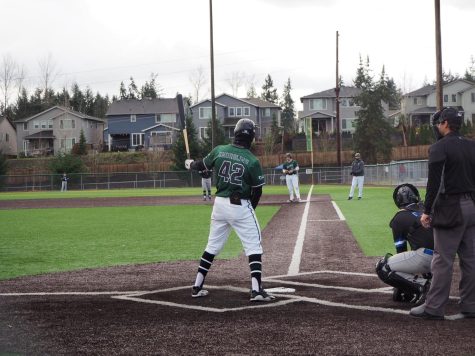 Number 42, Josiah O'Bannon's no-doubter dinger in the bottom of the sixth inning of game two put the Phins up 3-2 — the first home run of the season.
The Phins are setting their sights on attaining SCC its first-ever baseball championship.