Major Recognition for Phin Volleyball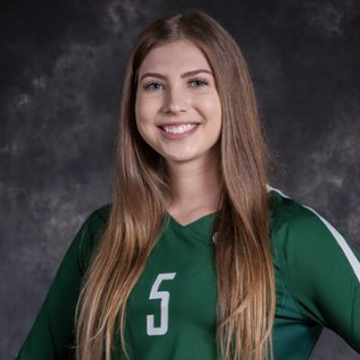 Perkins Named National Player of the Week
Kammi Perkins, SCC's star sophomore outside hitter, was named the American Volleyball Coaches Association (AVCA) Two-Year College Player of the Week for the week of October 14-20. It's the first time in SCC history that a player has claimed the award, which is open to players at two-year colleges all throughout the U.S.
Player of the week has only been awarded to two-year college players since the start of 2018. However, the AVCA has also been naming two-year college All-Americans since 1983, and this is the first time any SCC player has been named for any award by the AVCA.
Perkins recorded a team-high .438 hitting percentage in a 3-1 loss to Bellevue College before setting a new career-high by hitting a spectacular .750 to help lead a 3-0 win vs Everett CC. She made just three hitting errors in the two games, including a season-best performance against Everett with just one miscue.
Just three matches remain in the regular season for the Phins, who have a chance to clinch a playoff berth in their final two home games against Edmonds CC (Oct. 30) and Skagit Valley College (Nov. 1).