End of a Year : Volleyball Looks to Go Out on High Note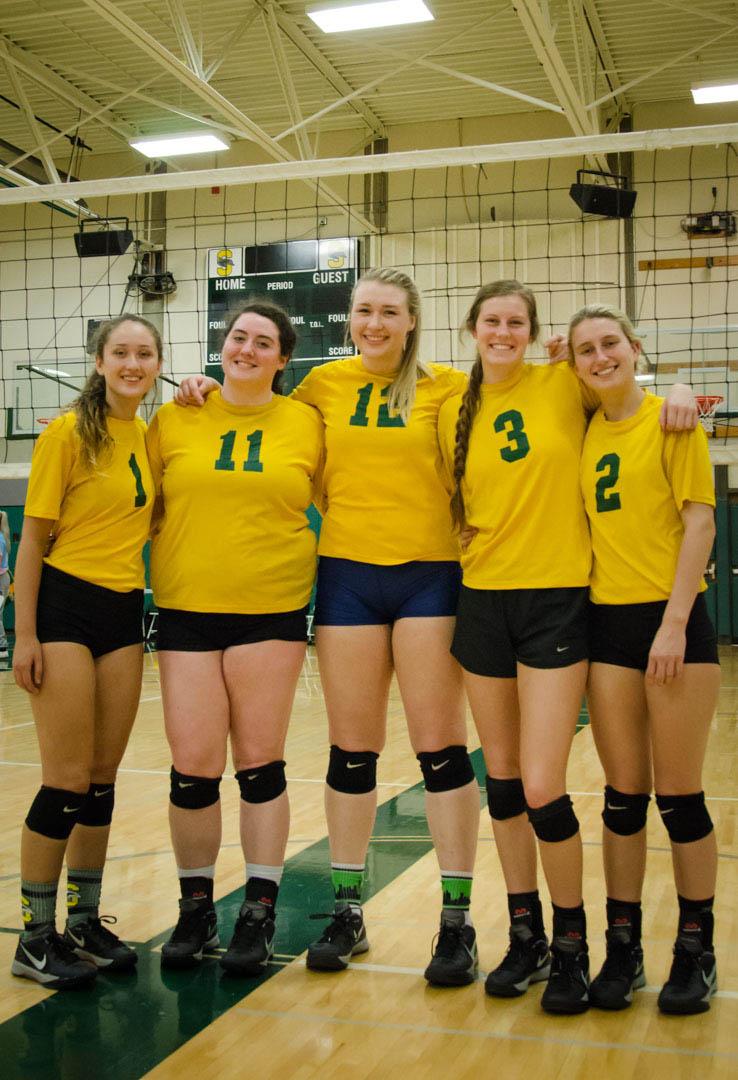 "The Phintastic Five": (from left to right) Josephine Dalrymple, Kyla Pitzman, Kristina Nielsen, Taylor Alexander, and Carlie Howard.
Photo by Martin Musialczyk
By Katen Burgess
The Phintastic Five led the Shoreline volleyball team to a 10-2 conference record. Their 18-13 overall record notwithstanding, the Phins have had an amazing year under husband and wife coaching duo Mark West and Raquel Chumpitaz-West.
The sensational sophomores — Josephine Dalrymple, Taylor Alexander, Kristina Nielsen, Kyla Pitzman and Carlie Howard — have been a force to be reckoned with this season. Posters of them have been hanging up all over campus.
Now they're chasing a championship to reinforce that notoriety.
The team is currently competing in the NWAC volleyball tournament at the Greater Tacoma Trade and Convention Center. Shoreline had a first round 3-0 victory over Highline and will go up against the Blue Mountain College Toppers in the second round at 12:30 p.m. on Friday afternoon. Only four games stand between the Phins and the 2016 NWAC volleyball championship. Go Phins!