The Ebbtide Wins 5 PNAJE Awards, Places 2nd For Best Website
The Ebbtide has garnered four awards and one honorable mention at the 2021 Pacific Northwest Association of Journalism Educators (PNAJE) contest.
This year, the organization received 262 submissions from two-year and four-year schools across Oregon, Washington, Idaho, Alaska and Montana. The institutions competed for what PNAJE refers to as "the best in college journalism."
The Ebbtide took home second prize for Best Website; the most prominent category a publication can place in.
Editor-in-Chief Nova Clark won a third place award in the Review category for her critique of Amazon Studios' sci-fi nostalgia flick "The Vast of Night."
Copy Editor Emma Dortsch placed third in the category of Individual Column/Commentary for her opinion piece "How I Learned To Give Myself A Break." For her animation that accompanied the article, Visuals Editor Erin Krogh won first place in the category of Photo Illustration/Graphics.
In the category of Headlines, Staff Writer Eve Westmoreland received an honorable mention for her opinion piece "Europe's 'Super League' After Super Profits" (Page # 11). The story was also her debut article as a member of The Ebbtide this quarter.
"I couldn't be happier with the results," Clark said. "I'm so proud of my staff and I hope this serves as an example of what can be achieved with the right amount of passion."
About the Contributor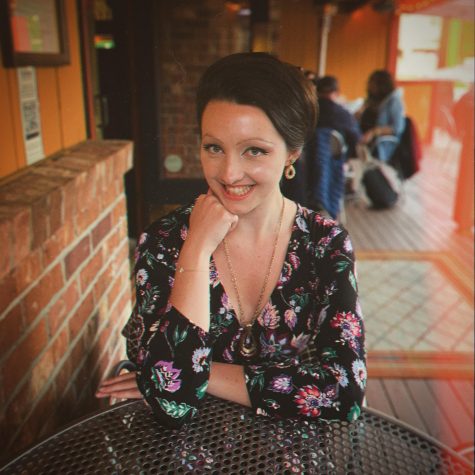 Nova Clark, Editor-In-Chief
Nova Clark is the Editor-in-Chief of The Ebbtide. She specializes in reviewing classic film and television spanning the 1950s-1970s in her column "Double...