The Cost of Campus Experience
There are many fees that Shoreline Community College students' are required to pay every quarter to the campus, for both domestic and international students, besides their tuition fee. And they are different based on what the fee is, in which some of them are flat amounts that individuals pay per quarter, as well as some of them are based on credit that students are taking. Plus, the S&A fee, which most of the students don't realize, is one of the significant fees that is included in college student payment, and will be increased in Spring 2023.
What is S&A?
S&A, which stands for the Services and Activities, is a fee that is allocated annually to programs and services on campus that enhance the out-of-classroom experience for students, and it is a quarterly fee collected from all students that are separate from tuition. This program is related to a students' circulatory engagement outside of the classroom like events hosted by Student Life, which typically occur in the PUB (9000 building). The fee does not only include campus events/activities, but student employment, supplies for their office and to maintain programs.
Additionally, S&A funding is basically used to benefit current students only. "It can not be used, for example, outreach or recruitments or future students." Said Sundi Munsnicki, Director of Student Leadership & Residential Life, and then continued, "It has to be utilized to impact students that are currently going to Shoreline CC."
How much will it be increasing?
The Associated Student Government (ASG) is proposing to increase the S&A fee from $11/credit, which is the recent amount, to $12/credit, and this potential change occurs only for the first 10 credits of classes. So from 11-18 credits, the cost still remains the same which is $5.85 per credit.
Throughout $11/credit, it was anticipated to be a $1.4 millions budget. However, by looking at the $12/credit, which is a proposing amount, it would be anticipated to be a $1.5 million budget. "That [project] will hopefully bring in up to $100,000 additional revenue which allows us to be able to support a program that needs funding." said Munsnicki.
"This year we are already at the one place of $1.4 million. We know next year, they will be more active and honestly, more expensive because of [these things]are happening, so we know that the need from the program will be greater." Continued Musinicki.
All the funds that are required during Spring will be allocated for next year, and the fees were set for approval by the board of Trustees.
Responding to an increase of S&A fee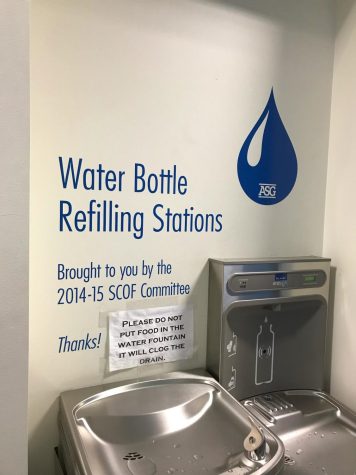 Academic payments, or Financial Aid could potentially be a daunting for many college student, specifically when it come to having an increasing amount, so this future of S&A fee which rise up to $10 per quarter would be offset by a decrease to the SCOF from $23/quarter (current) to $3/credit.
SCOF, Sustainability and Commuter Option Fee, is a fee that essentially supports student sustainability on campus, including: Social Equity, Campus Shuttles, Campus Recycle Bins, the Water Bottle Filling Stations, and 50% discount price of purchasing ORCA card, etc. "We feel very confident about our reservation for SCOF for the next few years, so we don't want to continue charging students that we don't need that money." responded Musnicki over the concern of decreasing SCOF.
The S&A fee may be one of the most significant fees but the increase will be balanced out by the decrease in SCOF. The main point is if you are a student at SCC, the S&A fee will increase starting Spring 2023.