Promoting On Campus Diversity
SCC's Multicultural Center has reopened in a new location.
After roughly two years of providing services online, SCC's Multicultural Center has reopened in a new location. They provide support for students on campus three days a week. The Multicultural Center's goal is to create an inclusive and diverse environment for students. In order to accomplish this, "The Multicultural Center offers lectures, workshops and special events that are designed for staff and community members to develop and enhance their multicultural awareness, knowledge, and skills".
The center moved from the third floor to the second floor at the beginning of spring quarter. According to James Lawrence Ardeña, director of the Multicultural Center, before the move students needed to walk through offices to get to the old location in room 9301 overlooking the cafeteria and the dorms. "We're more visible than we were," Ardeña said.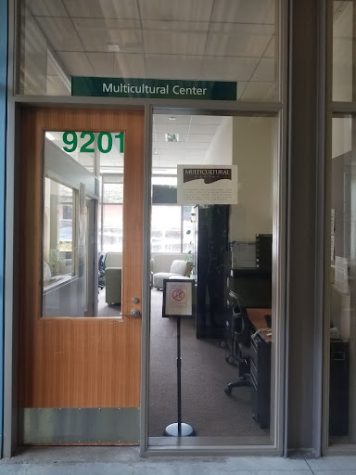 During the COVID-19 pandemic the Multicultural Center resorted to remote services, such as Discord and House Party to keep in touch with students. With the return to campus this quarter, the Multicultural Center returned to their normal operations for the most part.
Ardeña indicated that there's still a lot of work to do this quarter until they can get to full speed with new staff. Some priorities for the center include creating email lists to students and faculty, funding and reestablishing foundations.
Ardeña welcomes all students to "Come on down to room 9201; we're open Mondays through Wednesdays from 9 a.m. to 5 p.m."