Lunar New Year's Celebration
SCC celebrates the Lunar New Year with on-campus festivities
International students may experience homesickness while pursuing their academic journey abroad, and it is even worse during end-of-year celebrations. Specifically for some East Asian students, since their home countries have been celebrating Lunar New Year.
Lunar New Year is a celebration of the arrival of spring and the beginning of the new year on the lunisolar calendar. It is the most important holiday in China and it is also widely celebrated in South Korea, Japan, Vietnam and many other countries with a significant overseas Chinese population.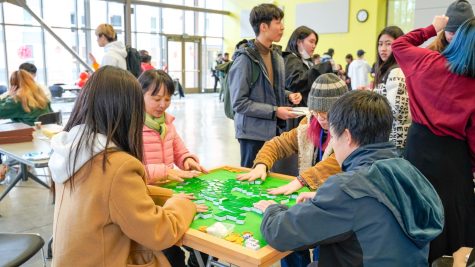 This 2023 Lunar New Year, International Education (IE), along with the Chinese Cultural Club, Taiwanese Student Association and Mahjong Club, decided to bring home to students by celebrating Lunar New Year.
"We normally eat dumplings for family dinner all together, and then we [would] play mahjong," said student attendee William Chang, while sharing his Lunar celebrating experiences. Surprisingly enough, both dumpling dishes and mahjong games were provided at the event.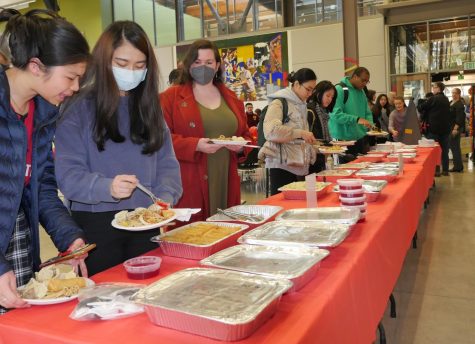 Chang continued, "I think receiving a red envelope is my most favorite thing about this event and I also made a lot of new friends." Chinese people believe that red means good, so receiving a red envelope at the New Year festival means good things will happen to you for the rest of the year.
The event was accompanied by many fun activities as well as some other snacks. "Snacks that we used to eat in Taiwan." said student attendee Angela Chen, a first-year Taiwanese student, and then continued, " [Hopefully] they will have this event next year too so that I can be a volunteer."
There was more than food and snacks; there was also entertainment like the performance of a Lion dance, Chinese painting and Chinese singing.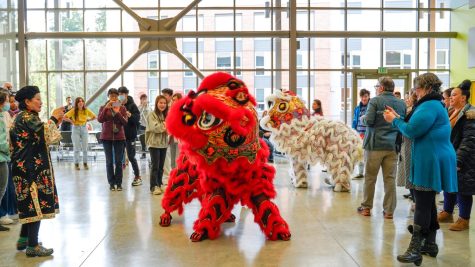 "I think it is wonderful to have this event here on campus, and have so many students and staff and faculty come to it. It'd be nice to see more of people's cultures because there are so many different cultures and traditions represented here at the college," said faculty attendee Michelle Cimaroli.
This is the first big event hosted by IE after the COVID-19 pandemic, which is one reason that the 2023 Lunar New Year successfully went well and received much admiration from the attendees. "At first, I felt like not a lot of people were gonna come, but OMG. So many people right now, and I am very happy about it," said volunteer staff member Jennifer Teng.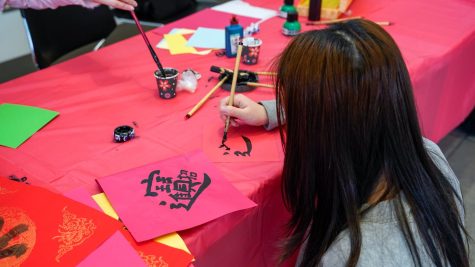 But, have you ever wondered why we celebrate Lunar New Year on different days every year?
The Gregorian calendar is what we use in the United States, and it's also formally used all over the world. It counts the times it takes for the Earth to go around the Sun once a year, which is slightly over 365 days.
Instead of tracking the Earth's orbit around the Sun, the Chinese Lunar Calendar tracks the cycle of the moon which counts the length of time it takes for the moon to go around the Earth. One lunar year is 12 full cycles of the moon, approximately 354 days. Thus, that is why the Chinese New Year seems to fall on different days every year on the Gregorian calendar.