Coming Soon, New Dolphie!
A brief history of SCC's Mascots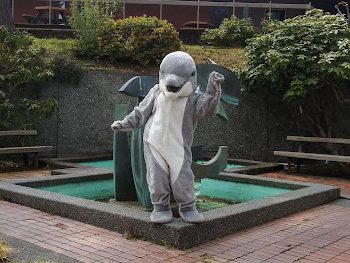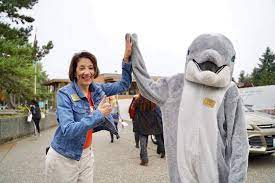 Dolphie, SCC's mascot, is getting an upgrade. Did you know that before we were the Dolphins, we were Samurai?
Before Dolphie, our mascot was a samurai, representing honor and courage. SCC's mascot was a highly controversial topic back in the 90s. One group of students thought the samurai represented honor, while another group of students thought the depiction of the samurai was derogatory. Because of these concerns, SCC decided to change the mascot to the dolphins.
Students took a vote on what to change the mascot to; the options were Sea Lions, Tsunamis, and Dolphins. According to the article, "The Sea and the Sword", there were protests by students who claimed that they didn't have the opportunity to vote on whether or not they wanted to change the mascot to begin with. If students were able to vote about whether or not they wanted to change back then, would we still be samurai today?
Regardless, in July 1992, our mascot changed to a dolphin from the samurai. The specific design of SCC's dolphin has changed throughout the years. In the past, the design for our mascot was decided through a contest.
Although SCC's mascot has been a dolphin for years, "Dolphie" is quite new. The design of Dolphie was agreed upon via a contest around October 2013. The athletic department sought out the VCT program to help create the skilled design of the Dolphie we know and love today.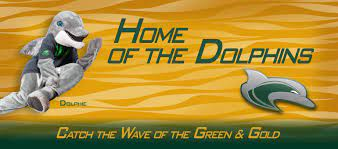 Dolphie was initially planned to be branding exclusively for the athletic department. But, nowadays, Dolphie is present everywhere on the SCC campus. According to Coach Eskridge, the athletics director, "[Dolphie] brings a tie across the community." Due to the community's love of Dolphie, the mascot costume has gotten worn out and needs an upgrade. Having recently been approved for a grant from ASG, Eskridge is ordering the new mascot costume from Promo Bears, a company based in the Netherlands.
From Dolphie's birth, he's tied our community together by symbolizing all of us, rather than just a minority of SCC students.
SCC members can request to use Dolphie by contacting Eskridge via email.
Make sure to look out for new follow-up articles about Dolphie! And keep a lookout for Dolphie on campus and on social media!