GEARING UP FOR GAME DESIGN
Have you ever pictured a magnificent alternate reality only you could think up?
SCC's game design program was created to teach students how to share those realities.
First-year SCC student Toshiaki Yamamura said he came to the game design program after being "inspired by the fantasy-style environments and very mystical type of size and grandeur" in games like Final Fantasy and The Last Guardian.
"My dream is to create my own game, being able to build my own fantasy world," Yamamura said.
"A community college experience in game design is really rare," said Professor Christine Shafner. "Especially a program that supports students in learning software alongside drawing and painting. That combination is where the magic happens … and what the game design companies need."
The SCC Visual Arts Building has computer and virtual reality labs, as well as traditional fine arts studios.
Game design students study software programs, design principles, game theory and "what makes games fun," according to Professor Al Yates, who started the program in fall 2013.
Yates said the program was developed to provide an affordable introduction to game design, and gives students a chance to find out if they enjoy game design enough to pursue additional schooling.
"Many of our graduates continue on to DigiPen or Lake Washington Institute of Technology to continue their training," Yates said.
"The game industry in Seattle is gigantic," Yates said. Big name companies include Nintendo, Bungie, Wizards of the Coast and Valve.
Shafner agreed with Yates: "Seattle is called LA North because LA is the other large West Coast center for, not just movies, but game design. Vancouver, Canada, is also one of the three big players."
However, the industry in Seattle is extremely competitive, said Yates.
"Game artists come here from all over the world," he said.
"Getting your foot in might be really hard," said Andrew Lacroix, a first-year student. Lacroix said he heard "horror stories about the working environment in the industry, such as 80-hour work weeks at crunch time."
However, student Connor DeChand, who is graduating in June, said he is "ready to go to every game company in the area and say, 'Hire me.'"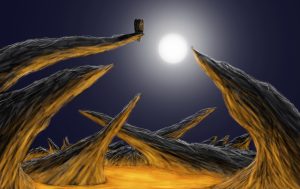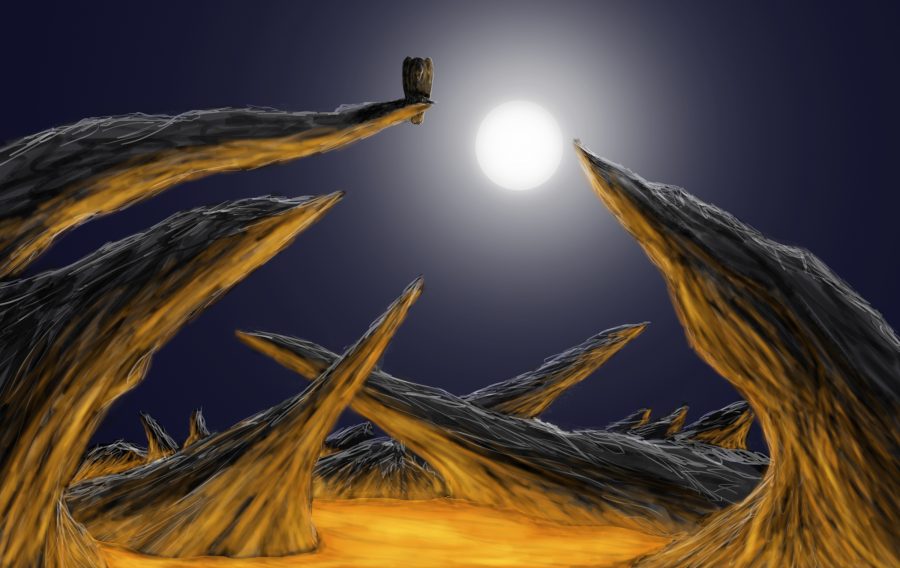 "The teachers at SCC really want you to succeed, are always up on the latest information, and encourage students in creating portfolio-worthy pieces," DeChand said.
He said his greatest frustration with the program was that certain classes weren't available every quarter.
The program is still small. There are about 20 students currently enrolled, said Yates, "but more are welcome," he said.  
Two-year degrees in game design were awarded to two students in 2013, four in 2014, five in 2015 and 2016 and six in 2017, according to Program Manager Mary Bonar. Many students who begin in game design switch to animation, or vice versa, Bonar said.
"Also, many students come to the visual communications technology program to enhance skills and develop portfolio pieces for their online websites, rather than to pursue credentials," Bonar said.
The game design program introduces students to both 2D and 3D design.
According to Shafner, 2D design is often used for recreational games, and online marketing pieces, such as web banners.
Shafner said that 3D design is used to create "serious games," such as educational simulations used in training.
"For example, people can start learning how to fly planes and helicopters in virtual reality without crashing, and doctors can practice performing surgeries on animals or humans," she said.
Instructor Dennis Bishop said students learn to create assets. These include landscapes and characters, often using software programs such as Maya and Mudbox (or sometimes the old-fashioned way, by drawing with a pen or painting with a brush).
They then bring those assets into a software program called Unity to create interactive games.
"Students who work in game design are really limited by only one thing — that's their imagination," Bishop said.
Hannah Kelly, who now works as a freelance concept artist after graduating from the program in 2017, said the wide range of skills required can be difficult to master.
She said that while some students might excel at certain skills, like web design or 3D modelling, they might be ignorant of, or lack proficiency in others, like drawing or animating.
Kelly said her greatest challenge was "switching gears … switching tools, and switching programs, sometimes working in 30 different programs."  
However, Kelly said she "really liked how the program provided exposure to every field of digital art and every different profession and direction someone could go."
Bonar said the programming side is challenging for many students.
"Everyone wants to be creative," she said, but learning new programming languages can be challenging for right-brain people.
"Some students want to program, some want to make game art, and others want to plan out the games, but everyone has to learn about all of it," she said.
Any student can register during the appropriate quarters for VCT 251, Game Theory; 252, Game Art; or 253, Game Development. There are no prerequisites and no prescribed order.
---
By Leeliza Owenz,
Staff Writer