The Northwestern Blood Shortage: Donation 101
Reduced blood supply has reached emergency levels. Here's how you can help.
Five years ago, an Amtrak train carrying 77 passengers derailed, killing three people and injuring 65 others.
A total of 150 donated units of blood were used to keep victims of the accident alive. However, if a similar-scale accident occurred today, hospitals and first responders would not have enough blood immediately available to save those injured.
The Issue
On Jan. 10, the American Red Cross declared a national blood emergency for the first time in its history, meaning the entire country is struggling to maintain its blood supply.
The Pacific Northwest in particular is operating on a one-day supply of blood. With a three-day window necessary for the safe processing of blood for donation, a steady flow of donations is essential for the maintenance of the blood supply.
Bloodworks Northwest, supplier of 95% of blood in the PNW, is emphatically urging people to donate.
"The community must immediately prioritize donating blood through the winter for the health of local patients, including individuals with cancer and other life-threatening diseases," Bloodworks CEO and President Curt Bailey said in the organization's Jan. 10 statement.
Racing for Solutions
The nation's current blood shortage began in March 2020. In order to comply with social distancing requirements, all mobile blood drives were shut down.
"60% of our ability to collect blood, canceled overnight," Communications Specialist Bill Harper wrote in the 2020 Bloodworks annual report. "It was time to respond and adapt."
In response, Bloodworks began using pop-up donation centers to accommodate large numbers of donors. The community response was significant, garnering over 50,000 donations that summer.
"
There is a plan in place for our current emergency — it just requires patience and a pint of blood.
Now, the initial furor over the pandemic has quelled and donations are tougher than ever to get. This isn't just donors being unwilling to give, but instead the result of what Senior Media Content Strategist John Yeager describes as a "perfect storm."
Bloodworks has lost approximately 20% of its staff over the past two years, and social distancing requirements continue to cause permanent collection centers to operate at reduced efficiency. No-show rates for appointments are also high, which causes another challenge: A reserved bed going unused can squander someone else's opportunity to donate. 
While hospitals are doing everything they can for patients, blood usage is determined by urgency. "This is life or death stuff," Yeager said.
A Day in the Life of a Blood Donor
The Lynnwood donation center is clean and quiet. Hand sanitizer sits at the entrance and at every table and desk.
To the left is a spacious area where people can relax after donating. It's filled with food and drinks for patients to enjoy as they regain their blood pressure. To the right, a scheduler sits at a desk covered with donation flyers and information.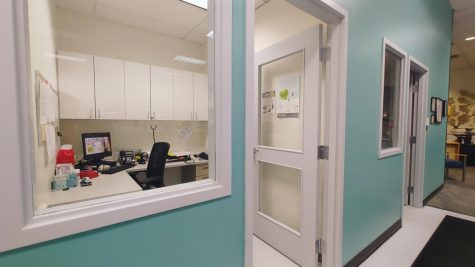 Local donor Shendy Costabel checks in. She works in healthcare and heard about the shortage, so she's here to do what she can. Within a few minutes, Costabel is taken to an office where her blood iron level is checked to make sure she's healthy and ready to give blood.
She proceeds to her chair where her inner elbow is swabbed and stuck. "I just wanted to help out the community," Costabel says. "It's a renewable resource. There's no reason for me not to donate."
Her donation, like most, is done in less than 10 minutes. Phlebotomist Veronica Nelson removes the needle and instructs Costabel to hold her arm up, applying a small amount of pressure.
Costabel is then offered flavored water and her choice of snack. Around her, staff members walk around, attending to other donors in their seats. Some patients are listening to music, one is reading and others are just chatting.
The wait afterward takes more time than the rest of the appointment. Phlebotomists want to make sure that everyone is recovered from the donation before they leave.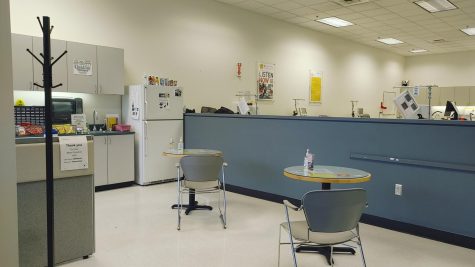 "Our goal is to make you want to come back," Nelson says. "You can stop at any time."
Between each donation, every bed is wiped down. Gloves are changed almost constantly. Even the floor is squeaky clean.
These are not new precautions, but standard procedure. Traffic management via appointments and social distancing, while cumbersome, is executed carefully for the safety of staff and donors. 99% of Bloodworks staff are vaccinated and everyone is masked; the comfort of staff member and donor alike are of utmost importance.
As she reaches the end of her waiting period, Costabel schedules her next appointment.
While Bloodworks' most successful regulars plan future appointments same-day, scheduler Greta Ojeda says those who can't make immediate commitments can request a scheduling reminder when the time comes. Donors can give as frequently as every 56 days.
There is a plan in place for our current emergency — it just requires patience and a pint of blood. Yeager emphasizes that booking appointments within the next 12 weeks is crucial in stabilizing the blood supply.
The need for blood is universal and everyone is relevant in the conversation. One donation can save up to three lives: a comforting reminder of how you can help unite humanity.