Not So Hidden Anymore
SECRET STUDY SPOTS AT SCC
Hello, nerds! Searching for the right place to study in the library?
As finals week approaches, you might want to find a new place to study, especially if you're one of those people who can't study in the library because it's too crowded. So here are three spots where you can focus on your grades.
1. The empty classrooms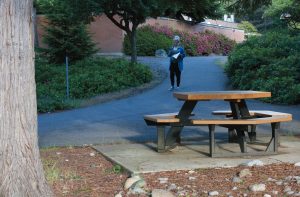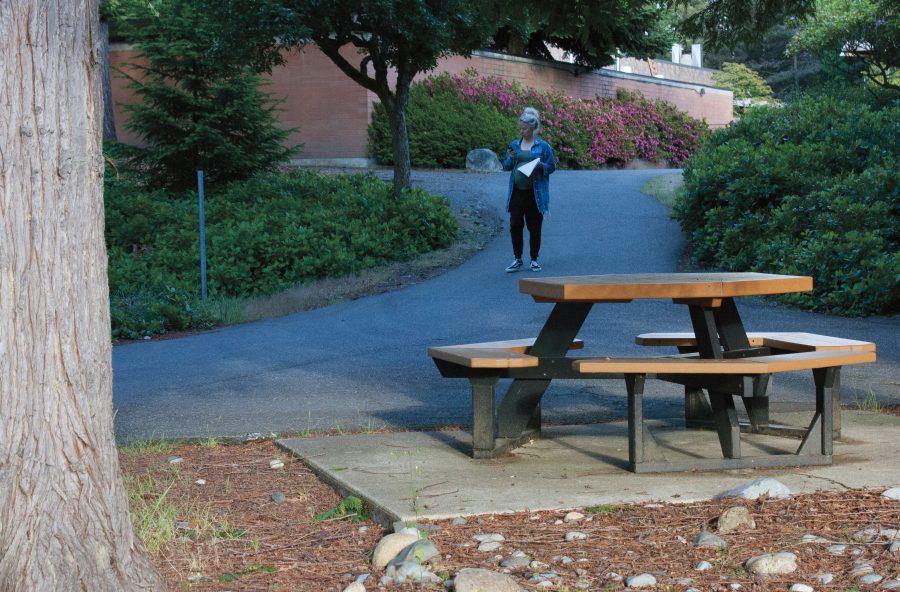 Have you guys ever tried using an empty classroom to study? You should because it offers tons of benefits with the equipment inside the room.
First, the huge marker board. Basically, you can write anything you want on it. Make your studying easier by drawing a big mind map or maybe write down facts over and over until they sink into your brain.
Secondly, the chairs and tables are yours, so you can study in whatever position you want. You can sit on the tables, you can walk around the room whenever you are bored or, if you're tired, feel free to lie down on the floor.
Also, the whole room is yours, so you can read out loud without disturbing anyone. Maybe, with that giant board, you can pretend to be a teacher and explain the material as if there are students in the classroom. It may sound kind of silly, but trust me, it can help.
Be warned, security and facilities staff will go around at 5-6 p.m. to check and clean the rooms. So make sure you clean up and move to another place before the clock strikes five.
2. The room at the entrance of the CIEP in the 2900 Building
This room, located in front of the Community Integration and Employment Program (CIEP), isn't always empty, but people are rarely there and it has three big round tables you can use to study.
With the quiet atmosphere and whiteboard, this space is even more convenient than a classroom because it has restrooms and a bottle filling station.
The room is open late for studying, but don't do it overnight.
It also has vending machines with snacks and drinks. You can buy something whenever you're hungry or maybe just to reward yourself for finishing a chapter!
Remember that this room is located in front of another room and that it's still a public area, so show a little respect and don't disturb the people who work there.
3. The quiet table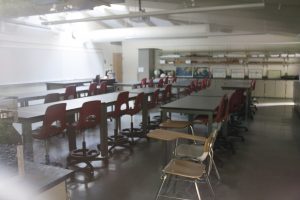 Heading outside can be a good way to study with some fresh air, under the trees or sitting at a bench or table.
I'm not referring to the benches in front of the PUB or the library, but the table next to the parking lot behind the 2300 Building, near the automotive building.
This is a good study spot because people rarely walk past the table and it's surrounded by trees.
Just imagine, you can sit there for hours without people interrupting your studying. Perfect to help you get that full concentration.
All you'll be sensing are the sound of the birds chirping and the feel of the wind. In addition, because there's only one bench there, people can't sit down and distract you while you study. And… If someone steals your spot there, climbing up the trees and studying with the view of clouds and birds wouldn't be a bad idea? But remember, don't fall on your butt.
Despite all of these perfect locations, they are still located on the campus property. Make sure you always leave the place the same as when you walk into them. It's yours to be used but it also becomes your responsibility when you use it.
---
By Davira Shaffena,
Ad Manager