Jeanne Monger, a zealous volunteer, dies at 75
Jeanne Elaine Monger died on March 27, 2023, following a cardiac arrest. She was 75 years old. While battling cancer, Monger was known as a devoted family woman, Lutheran and volunteer. She was heavily involved with the SCC community, where she touched many lives.
She is survived by her husband Larry, daughters Cindy and Janice and son-in-law Nathan, grandchildren Freya and Lorelei, brother-in-law Jack and niece Chris. She is preceded in death by her parents, Rose and Robert Peterson, and her sister Charlotte.
Born Feb. 19, 1948, Monger lived her entire life in Shoreline and dedicated herself to the place she called home. From the Echo Lake Neighborhood Association (ELNA) to the Shorelake Arts Council to the PTAs of local schools her daughters attended, she was more than involved within her community.
After 11 years as a personal representative at Boeing, Monger stopped "working for pay." Shortly after, her daughter Cindy was born. For the next 45 years, "[Monger] would see a need and realize she had the skills and ability to help. She loved contributing to her community and enjoyed meeting new people in her activities."
Monger's friend Gidget Terpstra, who she considered a sister, said over email that Monger volunteered because she loved people. "She liked working on committees, events and activities with other people who had similar interests and common goals of helping. She liked bringing people together whether [it was] cousins, former PTA volunteers, Block-Watch gathering or class reunions just to have a fun time together."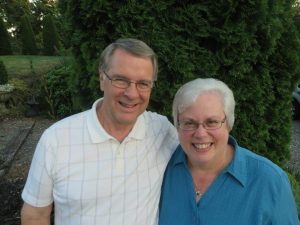 One of Monger's greatest joys was sharing her volunteer activities with her husband Larry after he retired. They became a volunteering team involved all over Shoreline. She always loved "watching others connect, laugh, share joy and community," it was even more special to share it with her husband, Cindy and Larry said.
Her volunteer work knew no bounds because she loved to help people. You could fill entire pages with a list of Monger's volunteer work. She was known to build wheelchair ramps with her husband as part of the Machinist Union Volunteer Program. For 33 years she and some friends arranged an Advent Festival at her church with crafts loved by kids and adults alike. Her husband Larry fondly remembers the Shorelake Arts Gala with games, fundraising and a dessert dash.
Cindy Monger, Monger's youngest daughter, remembers finding going out with her mom annoying as a child. Everywhere they went, her mom had at least one friend, if not several stop to talk to them. By everywhere, she means everywhere. Monger even exchanged Christmas cards with the cashier at QFC for two decades, even after the store closed and the cashier moved out of state. As Monger's children got older, they realized the beauty of all her friendships.
Monger was incredibly proud of her daughters Cindy and Janice. As her children grew up she volunteered at their schools' PTA. Monger continued volunteering for schools long past when they attended. She received the PTA's greatest volunteer honor, the Golden Acorn, from both Echo Lake Elementary and Shorewood High School's PTAs.
Education was incredibly important to Monger. Not only did she see it as a way to expand one's world and mind, but she also wanted everyone to have the access that she didn't. Her father died when she was only 10 years old, and while she went on to be a straight-A student in high school, her grandma couldn't afford to send her to college.
With her best friend Terpstra on the SCC trustee board, she started to get involved with the local college. Monger was honored with the Distinguished Community Service Award by the college in December 2022 at an event raising money for the scholarship and emergency aid program.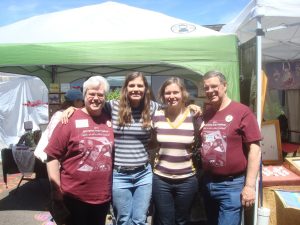 "[Monger] was a strong supporter of fundraising at the college to provide scholarships for others who could not afford college or who would have had to drop out due to financial struggles. She understood that kind of struggle beyond a student's control and cared about those students," Terpstra shared over email.
Janice remembers one of her recurring activities, being the "sign lady" for the Shoreline Arts Festival, and how serious she took it. Some people may think it's an unimportant job, but Monger was organized with spreadsheets of sign locations. She was always trying to improve and ensure that the festival had as much visibility as possible and clear directions for potential visitors.
Monger herself said in her acceptance speech, "Since I could not afford to attend college, one of the joys for me has been my connection to Shoreline Community College. We are very fortunate to have such a fine college located in Shoreline. I'm so glad that the foundation is able to assist students so they can attend classes… Students should dream big, keep a positive and confident attitude, work hard, and achieve greatness in whatever field they choose."