Japanese Cultural Festival : Experience the Land of Rising Sun in SCC
By Adelia Sindunata
Photo by Martin Musialczyk
Pretend that you went to the PUB last Wednesday. You would see crowd of students in front of the Coffee Spot. No, it wasn't the regular line of students waiting to order their cups of coffee, in fact, they weren't heading to the Coffee Spot. These students went to the Quiet Dining Room.
Curiosity would bring you to walk to the same room the students were heading to. A girl in Yukata – Japanese traditional clothing – will welcome you with a bright smile.
"Irashaimase! Welcome!"
One question would pop up in your mind: "What on earth is happening here?"
It was the Japanese Cultural Festival, an annual event held by the Trajal Hospitality College (TJHC).
This year, the festival was held on Wednesday, Oct 12. 2016, from 9:30 a.m. to 12 p.m. at the Quiet Dining Room. According to Bob Zwingli, the manager of TJHC program, they have been hosting this event for 22 years.
Visitors can learn Japanese culture right from the TJHC students, who are Japanese themselves. They can learn how to make origami, try on Yukata, play traditional games, and get their names written in kanji characters. Other than that, visitors can also watch a performance by some of the TJHC students.
According to Zwingli, the TJHC students do different performances every year.
"Sometimes they do traditional dances or martial arts demonstrations." said Zwingli in an email. "One year we had a sumo performance, and that was pretty funny!"
This year, the TJHC students performed modern Japanese pop dance. Heavy Rotation by AKB48 was chosen as the intro song of the dance performance.
According to Zwingli, the TJHC students usually took weeks to prepare their materials, posters and English skills, but this year, they only took a week to prepare for this festival.
"We've learned that our students are highly motivated to share their culture and will work hard to connect to all the visitors," said Zwingli. "It's really their one big chance during their 10 months at SCC to mix with the campus population, since they study together in their own classes."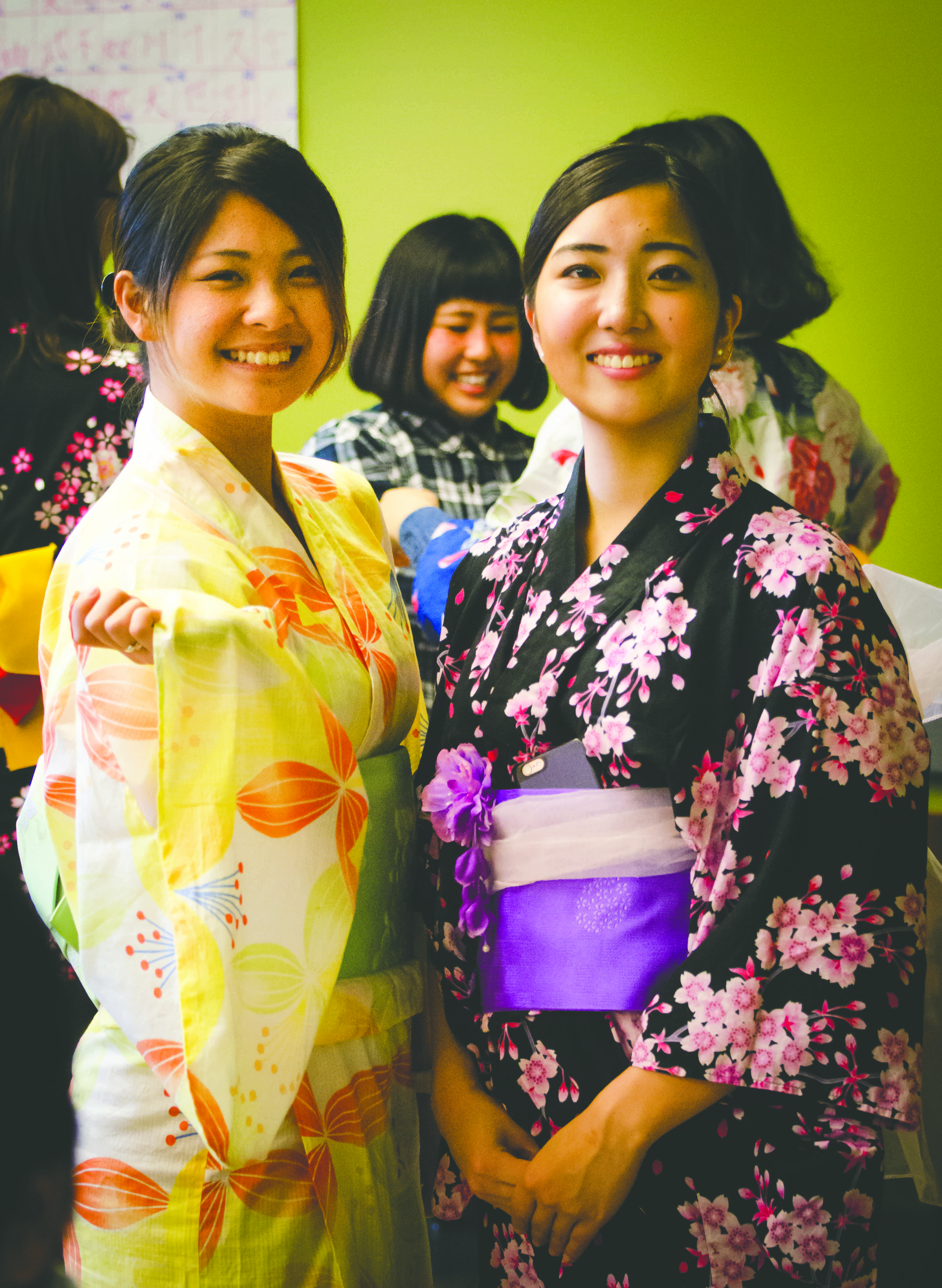 Two TJHC students stand ready to help visitors try on yukata.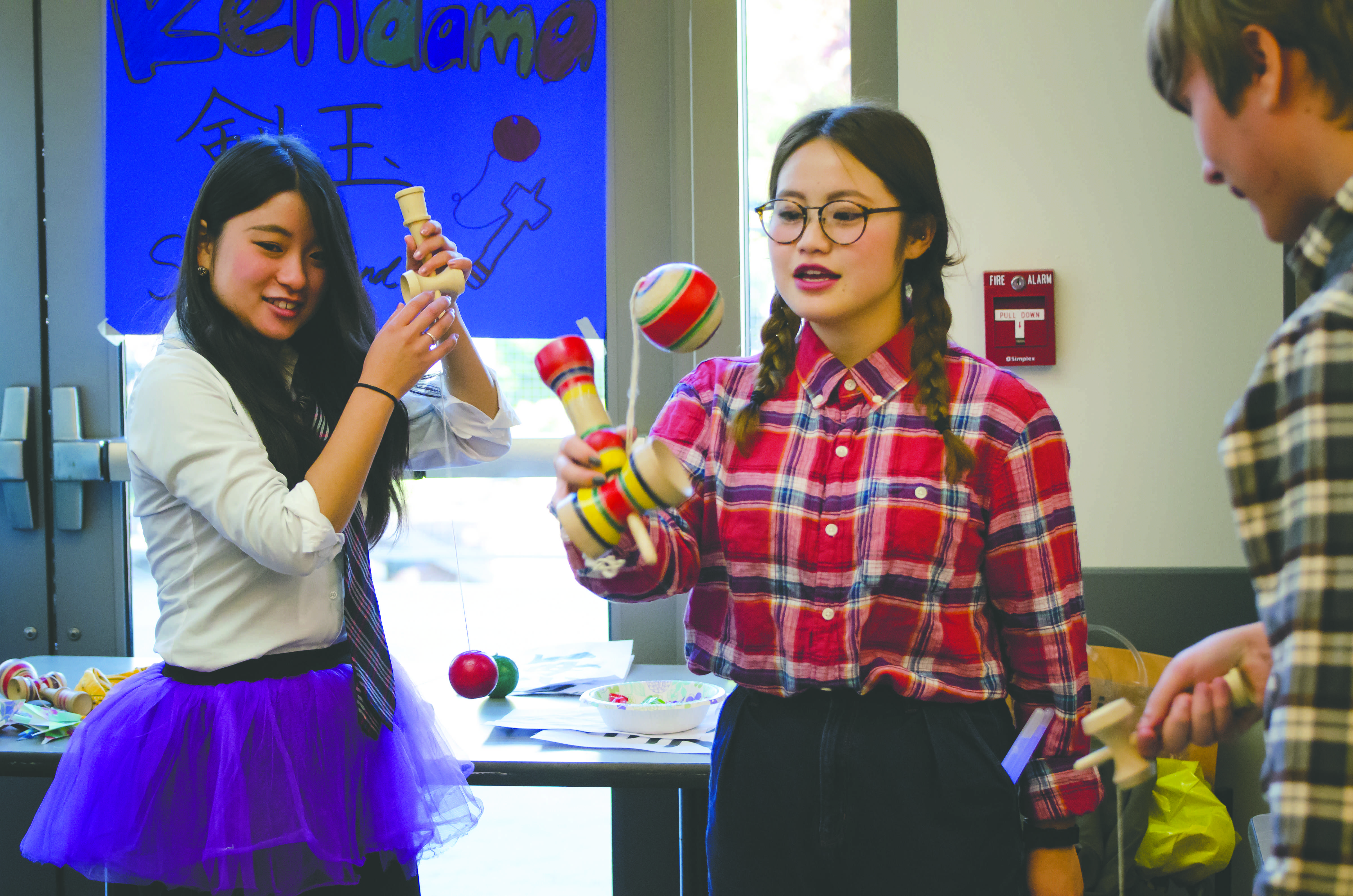 A TJHC student demonstrates how to play Kendama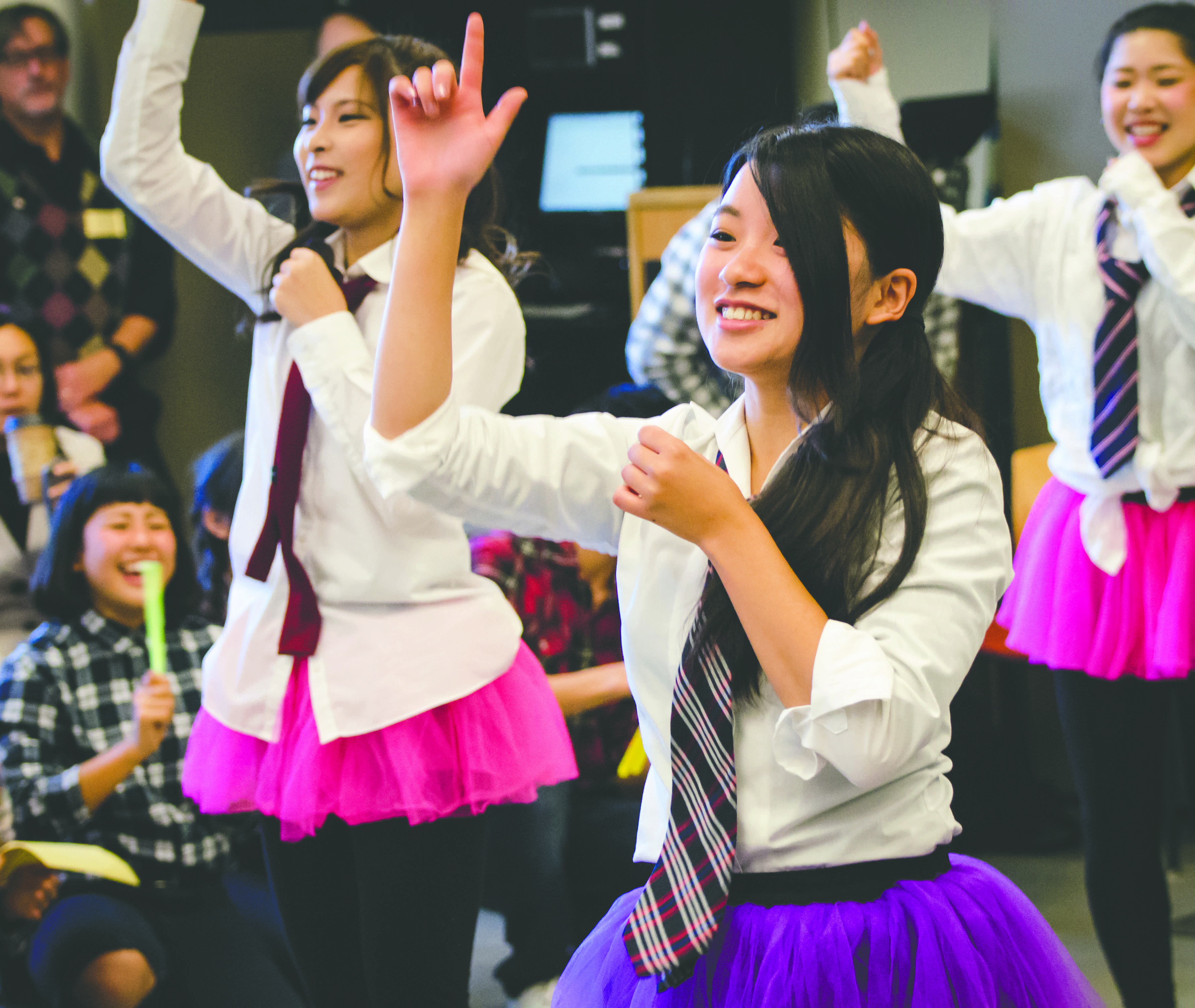 The TJHC students dance to Heavy Rotation, a song from AKB48, a popular Japanese girl group.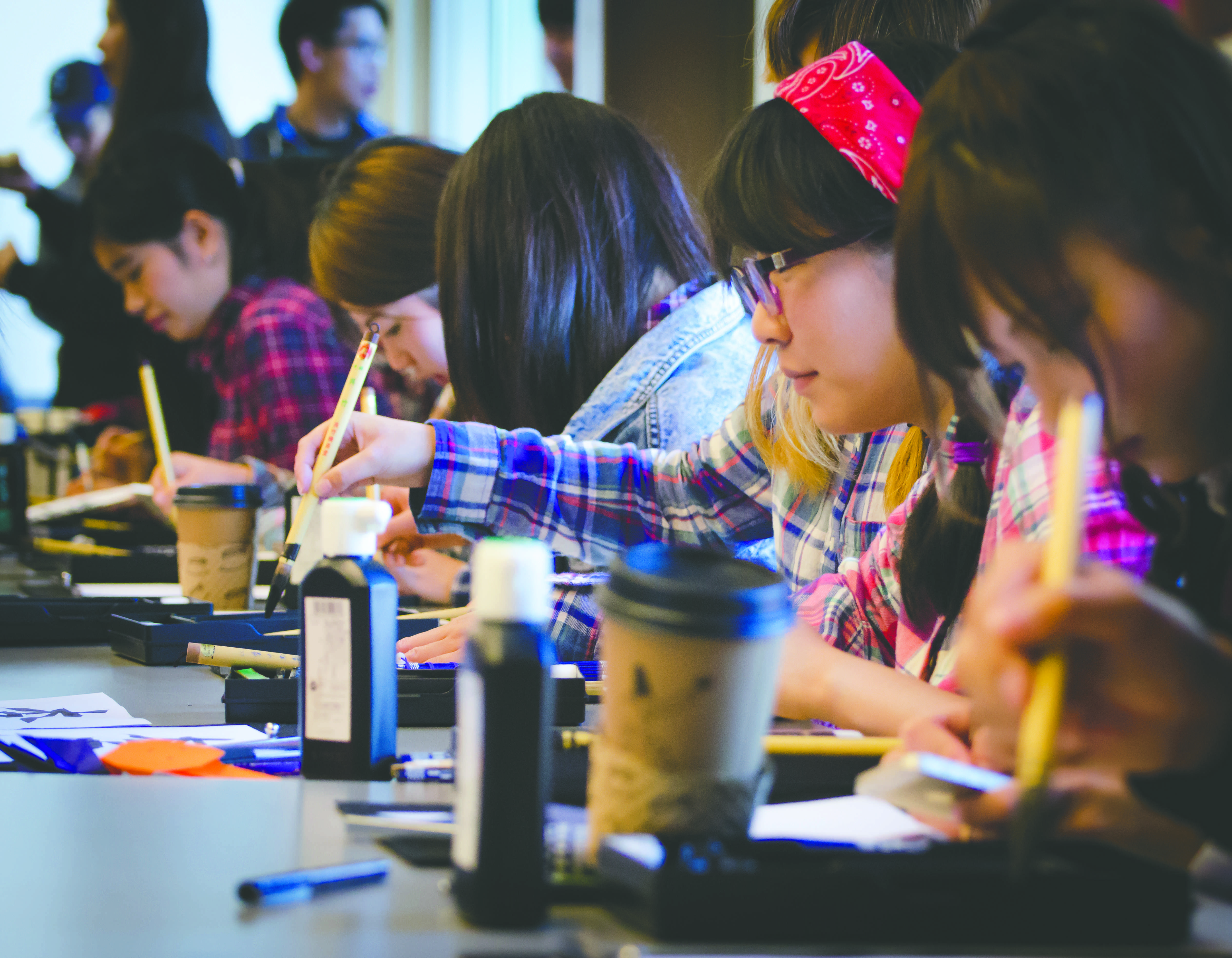 Visitors were able to get their names written in beautiful Japanese calligraphy