A Call for Vaccination Volunteers
Conversation with a campus COVID-19 expert
With COVID-19 vaccine eligibility expanding across the nation, the race is on to immunize 70-85% of the population. To reach this number soon, volunteers are needed — and SCC students have the chance to help out.
Requirements for vaccine administration were updated March 23 by the Washington State Department of Health. Included among eligible volunteer categories are nursing and dental students.
Volunteers without medical backgrounds can assist in other capacities, too, such as coordinating supplies, filling out vaccination cards, and monitoring waiting rooms after patients have received injections.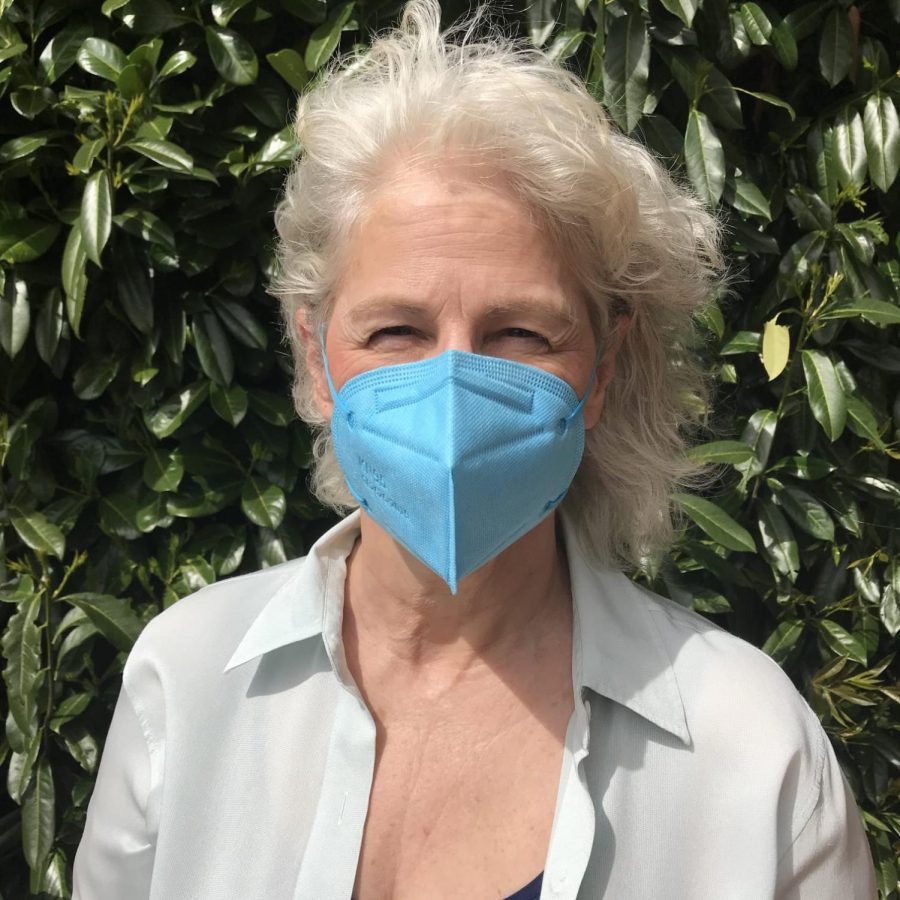 An Expert Weighs In
SCC Dean of Health Occupations and Nursing Mary Burroughs has worked at the college for 13 years and is known around campus as a COVID-19 expert. Burroughs spoke with The Ebbtide on the volunteer process for both medical and nonmedical students.
Remarks have been lightly edited for clarity.
Q: What is the most valuable capacity in which to volunteer?
Burroughs: Any and every. It's very interesting, because of what happened last week — now, everybody is able to get the vaccine ages 16 and over — we expect to see a huge rush which we have not yet seen, likely due to the J&J temporary shutdown. The number one thing is there is not more product compared to what we had last week. As of now, the big rush has not happened like we thought it would.
Who at SCC would be eligible to administer vaccines?
Nursing students, faculty nursing and dental hygienists. For a dental hygienist to be able to administer a vaccine, a dentist must be present — not a physician. This limit has restricted their ability to volunteer because there may not be a dentist at the site.
What qualifications do nursing students need to be able to administer vaccines?
The (nursing) course prepares them to administer intramuscular injections. They do injections on each other to demonstrate competency. Then they can work, if a nurse provides oversight. The new guidelines have made the regulations less strict; the students are now able to be supervised by any nurse.
Do SCC student nurses go through CDC training?
Only if they are going to work at a vaccination site. SCC nursing students learn the content here and can be a certified nurse technician while in nursing school, meaning they are more qualified than a nursing assistant and just below the ranking of a registered nurse. They are able to perform the skills learned within the SCC nursing program in their work environment.
Do you have any advice for students who are interested in volunteering?
No job is too small; no job is insignificant. This is a huge lift — and look at the public health cost. What is the cost for physicians, pharmacists and nurses? Volunteering is critically important to be able to keep this at a level that we don't completely bankrupt our government, truly. All of the nurses and nonmedical people that are volunteering make a big difference. The volunteers make it possible for us to achieve the key vaccination rate sooner.
Do you have any final thoughts?
I think it's great that this is being called out on, essentially as a call to action. This is important, a community effort — everyone needs to be involved. Students are in a unique position where they can create real change. Another thing that can be done is gathering accurate information regarding the vaccinations and speaking about it. When people are speaking of reasons not to vaccinate, you should advocate for science that proves safety and effectiveness. There's no robot inside of (the vaccines) that will take over and control your mind. Speak to friends, family and co-workers about vaccinations — that will help us get vaccinated and beyond this point.
Interested in volunteering? Click here to register with WAserv and begin the process.