SIFF visits SCC's campus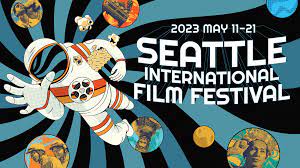 It's not just spring that has blossomed. Creativity is flowering as SCC welcomes an array of different films to its campus. SCC is hosting screenings for the Seattle International Film Festival (SIFF). The festival is taking place from May 11-21 in SCC's theater. 23 different films are being shown over the next 10 days, so curious students should get tickets while they can.
Tickets can be purchased here and cost $14 for students. According to SCC's website all ticket and concession sales benefit the Performing Arts and Digital Filmmaking Scholarship, awarded to students each year by the Shoreline Community College Foundation. If students are interested in supporting SIFF or earning themselves a free ticket to a film screening, they can sign up to volunteer selling concessions for an evening.
This exciting opportunity for cinema-inclined students is happening now and the possibilities are boundless.