Sakura Con 2017 : A Wonderful Year for Cosplay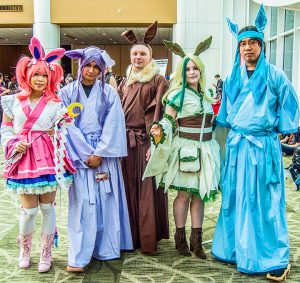 Eevee has evolved! Into kimonos! The cutie crew of Sylveon, Espeon, Eevee, Leafeon, and Glaceon.
Sakura Con is a wonderful event that puts anime fans from all walks of life together under one roof. And it's not just anime, a lot of cartoon and videogame fans are there as well. It's the second largest convention in the state, and it came and left as fast as cherry blossom season, leaving behind happy memories and an empty wallet. Cosplayers were also on point this year, or should I say on fleek? Is that still a thing to stay hip with the crowd or whatnot? Oh well.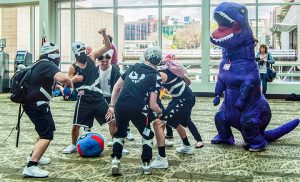 Who's that Pokemon? Barney joins team skull!

An "innocent" duo! D. Gray-Man's Allen Walker and Miranda Lotto make their appearance, featuring yours truly on the right 😉
-Ilona Kinnear