WHAT SPINDRIFT IS MADE OF
SCC's art and literary journal Spindrift is well known among SCC visual arts students, but it wasn't at first for one of the leading editors.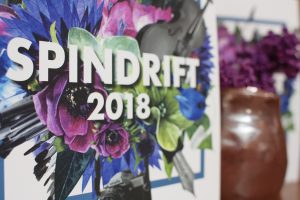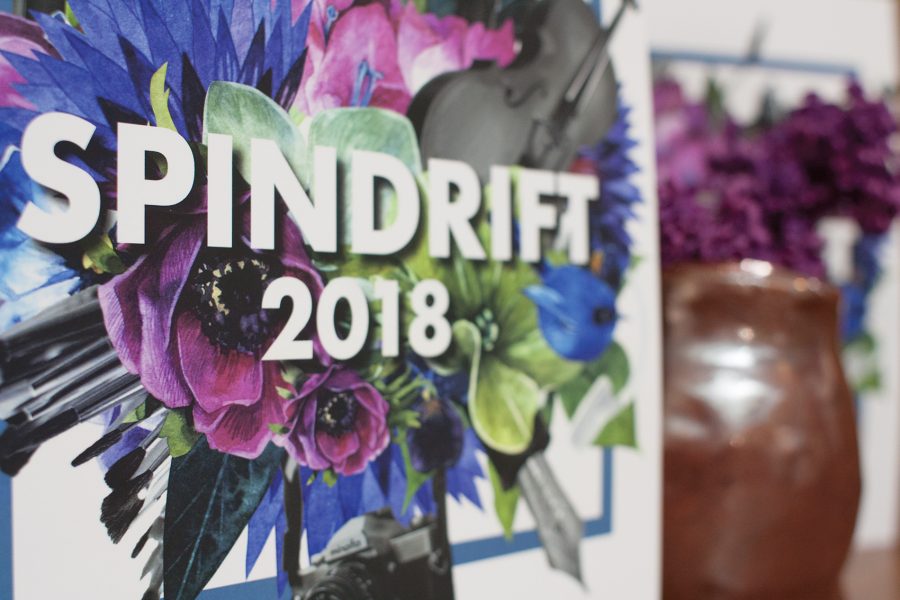 Spindrift's Art and Layout Editor Aneta Pasiud, the mastermind behind the graphic designs on the 2018 Spindrift cover and release posters, joined the community only after Managing Editor Julie Hiebert told her about an open position.
The 2018 edition of Spindrift was released on May 8 and features a number of literary, musical and artistic endeavours.
Pasiud was also responsible for sifting through nearly "400 pieces" of work and selecting ones put into Spindrift, which she said was challenging, with little assistance. However Pasiud said she thought the experience was fun.
During Spindrift's kick-off in the Visual Arts Building, several artists shared their talents in celebration.
SCC music students Ryan Norwine and Carlos Amezuka showcased their melodic pieces in front of a small group in the lobby of the Visual Arts Building, shaking the room with their performances.
Norwine, who is a bassist for Shoreline-based punk band "Bike Team," improvised haunting tunes on guitar. He said he has been playing since he was in the fifth grade and thoroughly enjoys his craft.
Right before Norwine, local DJ Amezuka rattled the room with his techno tunes. Besides being a DJ, Amezuka also plays the drums and bass.
Standing beside the entrance facing the performers were Hiebert, Pasiud and Literary Assistant Nathaniel Blood, handing out complimentary copies of Spindrift.
Meanwhile, outside in the hot sun, poets took center stage. Jay Schlechter, Kevin O'Connor, Sebastian Finney and Lee Ann Hittenberger shared their emphatic, resonant writings with a small group listening attentively to both humorous and intensely emotional pieces.
"To be creative takes courage and hard work," Hiebert wrote for the journal's Editor's Note.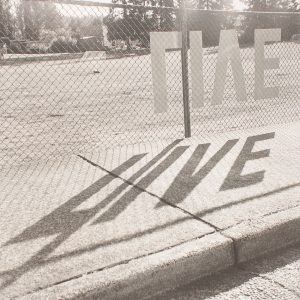 The contributors to this year's Spindrift may have been actively performing their work, but some of the editors, like Pasiud, stuck to the back.
Pasiud is a Polish student who will be graduating this spring quarter and plans to major in graphic design. In two months, Pasiud will be returning to Poland.
For Pasiud, graphic design combines her passion of mathematics with art, something she said she tried and picked up during her time in Seattle.
"I'm really proud to be a part of this history," Pasiud said about her time with Spindrift. "Last year I didn't even know it existed, but this year I'm really attached to it."
For newcomers learning about Spindrift or artists scared to come out of their shell, Pasiud said she encourages them to not "be afraid and just go for it."