Golden Globes Debut Carol Burnett Award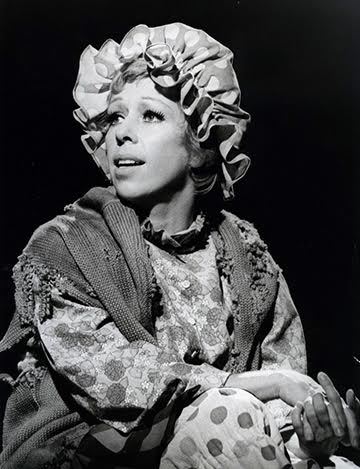 A COMEDIENNE'S ODE TO THE PAST AND IMPACT ON THE FUTURE
Carol Burnett is a renowned actress, comedienne and singer who has inspired audiences from all walks of life for decades. Now, she will be able to do so forever.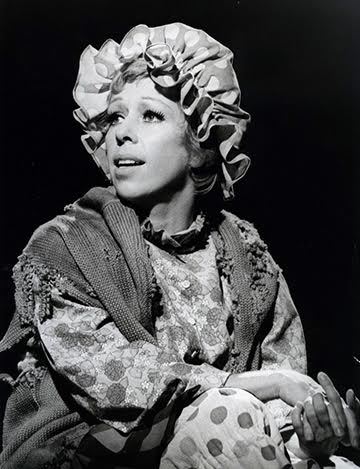 Once an aspiring journalist, Burnett stumbled upon acting during college before moving to New York and eventually getting her start in television in the 1950s, during which time she also appeared on Broadway.
Burnett continued working into the 1960s with guest appearances on programs like "The Garry Moore Show," but perhaps the pinnacle of her fame spanned the years 1967-1978 when she hosted "The Carol Burnett Show" on CBS.
On Jan. 6, 2019, she had the chance to shine again at the 76th annual Golden Globes.
The Golden Globes are unique because they recognize both film and television and set the scene with an intimate banquet dinner full of celebrity attendees. This year, the ceremony was held at the Beverly Hilton Hotel in Los Angeles.
Named for the famed filmmaker in 1952 to honor outstanding achievement in film, The Cecil B. DeMille Award went to Jeff Bridges for his commendable catalog of work over the years. But there was a new award introduced that night, established to honor those with achievements in the world of television: the Carol Burnett Award.
Introduced by Steve Carrell, he called the opportunity the "greatest honor of his life" before welcoming Burnett to the stage.
"My first love growing up was the movies," Burnett said in her acceptance speech. "I'd see as many as six to eight films a week with my grandmother, who raised me."
Burnett's notoriously special relationship with her grandmother prompted Burnett to start a tradition: as an alternative to giving an on-air hello to her grandmother, Burnett opted to tug her ear instead.
From then on, she used the gesture after performances as a kind of good luck signal, and — following her grandmother's death — a tribute.
"Later, when I was a teenager, we got our first television set, and then I had a new love." Burnett said. "But regardless of the medium, what fascinated me was the way the stars on the screen could make people laugh, or cry, or sometimes both.
"I wished and I hoped that maybe, just maybe, someday I could have the chance to do the same thing."
Burnett said that those dreams came true, and indeed they did: even today, evidence of her legacy lives on through the countless fans she has inspired — namely through "The Carol Burnett Show," which she said half a century later still connects with people in a way that makes her very proud.
"It made me so happy" said Noah Bruckshen, co-founder of SCC's Comedy Club. Bruckshen thought the best part of the Globes was the simple pleasure of witnessing the presence of Carol Burnett and fellow actor/comedian Dick Van Dyke. "The fact that they got such a warm reception was just really nice to see."
Both performers received standing ovations, and at one point, Van Dyke comically announced to the crowd, "I spotted Carol Burnett out there and I said, 'My god, I know her!'"
Fitting was Rachel Brosnahan's win for best actress for her portrayal of Midge in "The Marvelous Mrs. Maisel," Amazon Prime's popular series about a housewife-turned-comedienne in the late 1950s.
In the show, Brosnahan's character encounters conflict in her personal life as her husband doesn't know how to process her sudden success in comedy. This sparks turmoil but ultimately results in their remaining friends: a situation that Burnett similarly experienced towards the beginning of her career.
It was during these early days that a man took notice of Burnett and her husband performing at parties. He told them they belonged in New York City for its booming showbusiness scene, but Burnett informed him that they didn't have enough money.
The man then volunteered to pay them each $1,000, under three conditions: that he remain anonymous, that they pay him back within three months, and that if they ever make it in show business, they use their success to help others.
In Burnett's speech, she described the decline of expensively produced programs, expressing gratitude towards television reruns and YouTube: two platforms without the advent of which younger audiences may have otherwise missed out on her show.
Bruckshen echoed her sentiment. "I hope younger people who want to perform comedy will always look to Carol Burnett," he said. "I know she's inspired me more than maybe anyone."
In her speech, Burnett admitted that she sometimes catches herself daydreaming about being young again and doing it all over, but brings herself up short when she realizes how fortunate she was to partake in such a once-in-a-lifetime entertainment experience as "The Carol Burnett Show."
Burnett pointed out that today, a show of its caliber couldn't be done. There would not be expenses enough to accomodate a 28-piece live orchestra, two guest stars a week and twelve backup dancers.
Of course, priceless aspects must also be considered, such as the close bond that existed between its regular cast.
Bryar Golden, a longtime SCC acting professor, shared her love for Burnett.
"What she said was very accurate, too," Golden said, referring to Burnett's prospect on if modern networks would ever be willing produce a like show like hers again; one which for 11 years was allowed the time to breathe and develop. "Honestly, I highly doubt it."
Time will tell if television ever decides to take a hint from its past craftsmanship, but Burnett's speech may certainly help.
Perhaps the night is best summed up in the words of Burnett, who dedicated her award to "all those who made my dreams come true, and to all those out there who share the love of television and who yearn to be a part of this unique medium that has been so good to me.
"I'm just happy that our show happened when it did, and that I can look back and say once more, 'I'm so glad we had this time together.'"