Everybody Plays The Fool: Meet The Cast of Two Masters
"The Servant of Two Masters" has arrived at SCC. The play is cast entirely by SCC students.
Zack Starbard (Truffaldino)
Zack Starbard, a first year student at SCC, started acting in his freshman year of high school. His teacher in school gave him a small role in a school play and Starbard just fell in love with it. Now he's at SCC, playing the role of Truffaldino in "The Servant of Two Masters." Truffaldino is the fool in the play. He's always hungry and he tries to serve two different masters at the same time in the hopes of getting more food.
Katelyn Douay (Beatrice)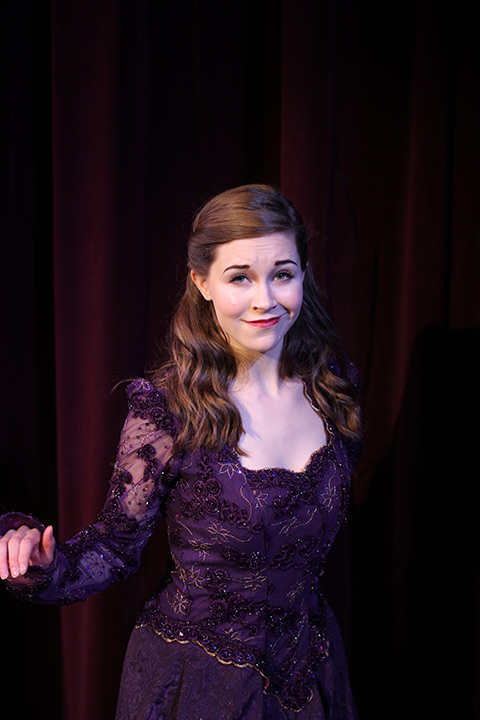 Katelyn Douay plays Beatrice, one of Truffaldino's masters. For most of the play, Beatrice is disguised as her deceased brother, Federigo, in hopes of obtaining the dowry her brother was supposed to get when he was alive. Douay says Beatrice is an over exaggerated version of herself. One of Douay's role models is Duygu Monson, the director of "The Servant of Two Masters," who she considers to be a powerful and kind woman.
Nate Thomsen (Florindo)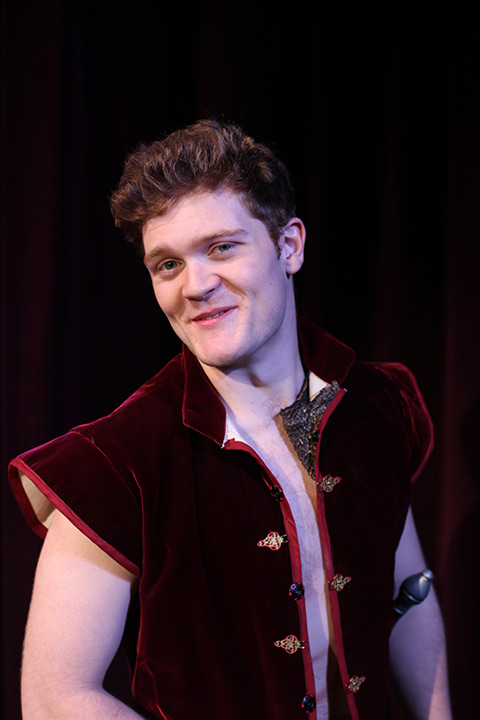 Nate Thomsen was going to play football in college but ended up falling into acting. Thomsen now goes to SCC to pursue his acting and he currently plays the role of Florindo, Truffaldino's other master. Florindo is Beatrice's love interest but there's a plot twist: he's the one who killed her brother, so he tries to avoid the "revived" Federigo not knowing it is Beatrice.
Charles Bradley (Brighella)


Charles Bradley is playing a greedy tavern owner who is wasted throughout the majority of the show. Bradley's plan is to "act for the rest of my life." Bradley says he has always wanted to act but he's always been too embarrassed to try. He gave his first shot at the spotlight with "Improvable and Highly Sketchy" at SCC earlier this year and found out standing up on stage wasn't that hard.
Macy Mullen (Clarice)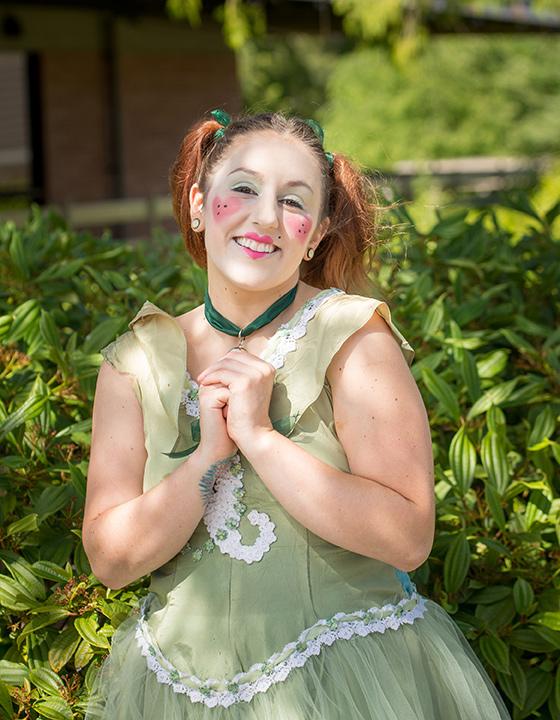 Macy Mullen started with the behind-the-scenes tech stuff for productions, but she still wanted to develop her acting portfolio. She now plays Clarice, the girl who was supposed to marry Federigo, Beatrice's deceased brother. Mullen's role model is Amanda Bynes, whom she loves for her expressions and her acting.
Cassia Ward (Silvio)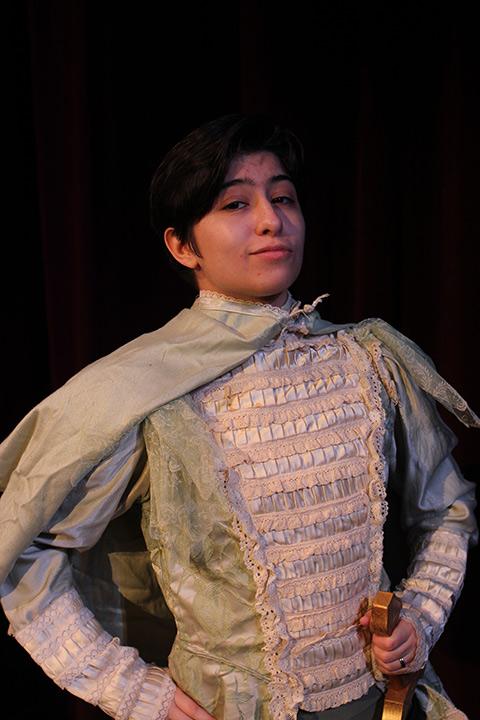 Theater and Cassia Ward have been together for a long time. When Ward was four, her parents made her try out a lot of stuff, but theater was the one that stuck. Ward has done "quite a lot" of projects — she used to work at KIDSTAGE in Everett and performed quite a bit there and she is also interested in voice acting. She plays Silvio, Clarice's "true love." They were going to marry before "Federigo" came back.
Katelyn Jones (Dr. Lombardi)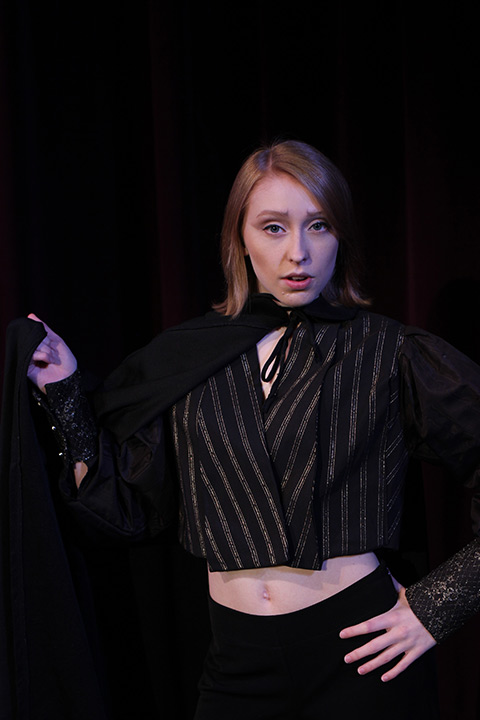 It was going to be science for Katelyn Jones but then she fell in love with acting.
"It would really suck if I don't get to do it (acting)," she said.
Jones is playing Dr. Lombardi in the play. Dr. Lombardi is Silvio's father — he's pompous and an annoyance to everyone around him.
Danny Bracy (Pantalone)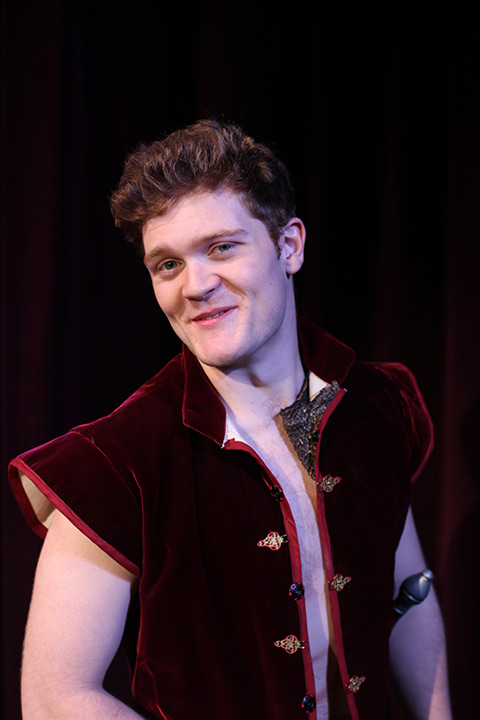 Danny Bracy got to write his character with the director. He's playing Pantalone. Pantalone is Beatrice's father, who cares only about money. Bracy says he has always been an energetic kid but when he was homeschooled, the lack of social interaction made him really shy.
He returned to public education in high school and was, at first, a part of the technical team in plays until he actually auditioned for a school play. He's been acting ever since.
Noah Bruckshen (Smeraldina)
Bruckshen started getting into acting by watching movies like "The Wizard of Oz." He used to act them out before he even finished watching. He's playing Smeraldina, a strong-willed woman, Truffaldino's love interest and Pantalone's servant. Bruckshen says hopefully he'll "just be making a living out of acting, that'd be great."
-Madeline Kimberly