Double Exposure: Halloween Double Features
5 macabre matches made in hell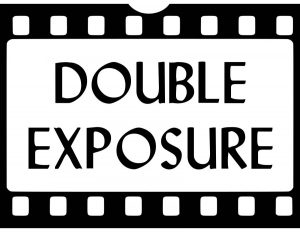 Have you ever found a movie so good you wish there was another one just like it? If you dig deep enough, sometimes there is. To spare you the effort, here are five horror favorites and their perfect follow-ups for every occasion.
The following list includes true sequels as well as pairings that simply feel like they were made for each other.

Sub-genre: Mystery
Romance, identity and doppelgängers make up the key themes in these two flicks.
Alfred Hitchcock's "Vertigo" sees retired police detective Scottie Ferguson (James Stewart) hired by an acquaintance named Gavin Elster to tail his wife Madeline (Kim Novak) who, according to Gavin, is prone to spontaneously falling under the possession of her deceased great-grandmother Carlotta.
Scotty follows Madeline and becomes infatuated with her in the process, only for things to take a tragic turn. But just when Scotty thinks he's lost Madeline forever, he sees her spitting image on the streets of San Francisco.
Meanwhile, Brian dePalma's "Obsession" follows a man named Michael Courtland (Cliff Robertson) whose family is involved in a hostage situation that ends in a fiery auto crash. It's not until he wanders into an Italian church years later when he sees what looks like his wife (Geneviève Bujold) refurbishing a painting.
In each flick, the leading men and female look-alikes fall in love and a web of mystery ensues.
It's no secret that this was dePalma's grand homage to Hitchcock. Not only do both films share the masterful musical stylings of composer Bernard Hermann, but the photography in "Obsession" occasionally shares the same glowy filter that appears in certain shots of "Vertigo." For that matter, even Robertson's vacant stares evoke Stewart's hypnotized expressions.
If you're a film buff who's in the mood for thrills, throw them on back-to-back and make a game out of spotting the similarities — just brace yourself for "Obsession"'s twist ending.
BONUS FEATURE: "Don't Look Now" (1973)
Starring Donald Sutherland and Julie Christie, Nicolas Roeg's "Don't Look Now" offers up another frightening escapade set in gloomy Italy. While the plot line isn't exactly the same, it too deals with familial loss — and the setting of Venice and scenes of church-refurbishing will pair hand-in-hand with the foreboding mood of "Obsession."
2. "Halloween" (1978) & "Halloween II" (1981)

Sub-genre: Slasher
When it comes to horror movies, it doesn't get much more perfect than the holiday's namesake film, "Halloween."
It's the simplicity of John Carpenter's low-budget masterpiece, along with its unassuming suburban setting, that makes it so effective.
The story revolves around the fabled Michael Myers who inexplicably murdered his older sister on Oct. 31, 1963. 15 years later, he escapes custody and begins stalking high schooler Laurie Strode (Jamie Lee Curtis) while single-handedly turning the sleepy town of Haddonfield, Illinois into a war zone.
Meanwhile, Michael is hunted by the relentless Samuel Loomis (Donald Pleasance), who once served as his psychiatrist but is now intent on his capture. The thrills continue right up to the explosive finale which leads viewers to believe that the terror is more or less taken care of — until the very last moments.
While no one can beat the original, "Halloween II" is executed in a way that every sequel should be: Its opening scenes pick up right where the closing scenes of its predecessor left off.
The main difference between the two is setting, as "Halloween II" swaps the suburban neighborhood for the town hospital where Laurie is being held as a result of trauma following the first movie's events, making for a thrilling game of cat-and-mouse contained within the building's walls.
Naturally, Michael Meyers is back, kicking off a "did-he-or-didn't-he-die?" theme that would be continued throughout the film franchise's many installments. And who could resist that theme song?
3. "Trilogy of Terror" (1975) & "Creepshow" (1982)

Sub-genre: Occult
Is your attention span not what it used to be? Look no further, because this chilling pairing will provide you with a total of eight mini-features.
"Trilogy of Terror," a TV movie featuring three short tales all starring actress Karen Black, is perhaps best known for its final installment involving the horrific aftermath of bringing home a cursed voodoo doll.
"Creepshow," a five-part anthology that employs comic book themes in its transitions between stories, is a touch campier with heavier reliance on visual thrills. But when it comes to horror, it covers all of the bases: Zombies, aliens, claustrophobia, monsters and insects. It also stars a plethora of beloved character actors including Ed Harris, Leslie Nielsen, Ted Danson and E.G. Marshall.
While each film has its hokey moments, there's no denying that both possess distinct elements of eeriness, particularly in their suspenseful subject matter.
Another plus? Neither movie feels as long as its total runtime due to being split up into digestible chapters.
4. "When a Stranger Calls" (1979) & "When a Stranger Calls Back" (1993)

Sub-genre: Thriller
Any horror scenario becomes instantly more frightening when it could just as easily happen to you.
The tagline of Fred Walton's "When a Stranger Calls" is "don't watch it alone" — and for good reason. Think back to all those nights you've been home by yourself when the phone has abruptly rung or you've heard someone knock on your door.
If that's enough to send a chill down your spine, this movie has it all, and worse.
In it, babysitter Jill Johnson (Carol Kane) receives repeated foreboding phone calls from an unknown source. As the night goes on, so does the terror, even seven years later after Jill thinks the traumatizing events that ensue are over for good.
In its made-for-TV sequel (also directed by Walton), another babysitter, Julia Jenz (Jill Schoelen), experiences eerily similar circumstances. But this time, the interaction takes place between a locked front door as an unseen man spins a yarn about needing help with his broken-down car.
As Julia scrambles for ways to assist without letting him inside, the immediacy is almost more terrifying than any phone call could be. She, too, continues to be haunted several years later as a co-ed at her apartment where she can't seem to outrun the fear.
The main link between the two movies is the reprise of Jill, who is now working as a college counselor and attempts to help Julia through the all-too-familiar nightmare.
The overlooked and underrated "When a Stranger Calls Back" is truly unsettling, and it's a close contest as to which film has the more horrific villain.

Sub-genre: Musical
There's a reason why these two films were paired up at midnight showings in the 1970s.
Brian DePalma strikes again with "Phantom of the Paradise," a flamboyant rock opera about a bookish composer named Winslow Leach (William Finley) who gets his work stolen by music mogul Swan (Paul Williams) for his upcoming variety concert, the Paradise.
When Winslow finds out, he storms Swan's record label and accidentally gets his face mutilated in a record press, causing him to don a mask for the remainder of the film. Eventually, he tracks Swan down and the two make a devilish deal: Winslow will rewrite his cantata for the Paradise, but nobody except Phoenix (Jessica Harper), Winslow's love interest who's auditioning for the show, can sing it.
Of course, nothing goes as planned — and the result is a glammed-up romp featuring a myriad of catchy songs not unlike Richard O'Brien's cult classic "The Rocky Horror Picture Show," which succeeds in evoking the same levels of musical madness.
This time, it's the 1960s and straight-laced couple Brad and Janet (Barry Bostwick and Susan Sarandon) are forced to seek shelter in a castle during a dark rainstorm. Little do they know, however, that their lives are about to be turned upside-down with the help of Dr. Frank-N-Furter (Tim Curry) and his eccentric guests.
Both of these films will make you laugh and maybe even sing along, right up to the end when each one explodes into spectacular chaos.
Six years after making "The Rocky Horror Picture Show," O'Brien attempted to recapture its midnight movie magic with "Shock Treatment," another musical extravaganza with loose ties to "Rocky Horror." While the connections between the two are very few and extremely far between, "Shock Treatment" stands on its own as a tongue-in-cheek tale that's too good to pass up. In it, Jessica Harper from "Phantom of the Paradise" stars as "Rocky Horror"'s Janet.