Where To Go, When You Need To Go
Searching for the best bathrooms on campus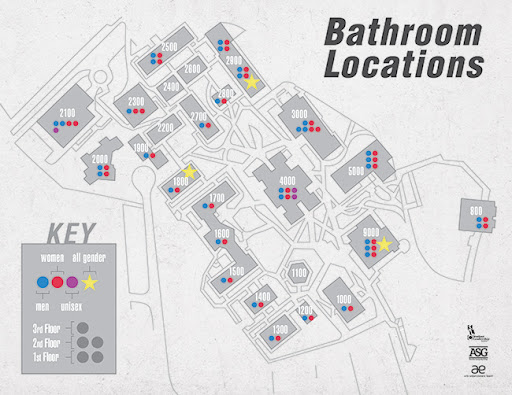 Running around, trying to find a bathroom is stressful enough. The experience gets even worse when you walk into a bathroom that is dirty, uncomfortable and crowded.
To find the best bathroom experience, an informal survey of the bathrooms at SCC was conducted.
This survey examined the bathrooms that were accessible to the general student population and based the ratings on: stalls, sinks, cleanliness, atmosphere, amenities, crowd level and extra features. However, this study was not able to assess the women's bathrooms.
All bathrooms on campus were found to be acceptable or exceptionally clean, except for the first floor 2000 building bathroom, which was seemingly busy on a Monday afternoon.
Overall top pick: first floor 9000 building
For the best overall experience, the most transcendent toilet, head to the first floor 9000 building. Although there was no golden latrine, this bathroom was clean and comfortable. Although the décor is a bit bland, new fixtures and a calm atmosphere make this bathroom the best, most reliable option.
Runner-up: 1500 building
Although it isn't as new as the first floor 9000 bathroom, the 1500 building bathroom has style. The lighting is a standout feature here. At the sinks, a modern-styled wall sconce is flanked by two angled stainless steel rim mirrors. Overhead light fixtures shine down, making hand-washing an enjoyable and dramatic experience. With large patterned tiles to complete the look, the 1500 bathroom is a great choice for those seeking some elegance.
Notable Bathrooms
Stalls: first floor 9000 building, 1800 building
For those wanting many stall options, each of these locations have four stalls.
Space: second floor 5000 building
The second floor 5000 has a lot of open space if an empty space is what you seek. (Not for rent.)
Sinks: second floor 9000 building
At five sinks, the second floor 9000 bathroom has the most hand-washing potential. Invite four pals for a hand-washing party you'll never forget.
Amenities: second floor 9000 building
If you've got a lot on your hands, the available bookshelves, hanger hooks and multiple trash bins can help you out.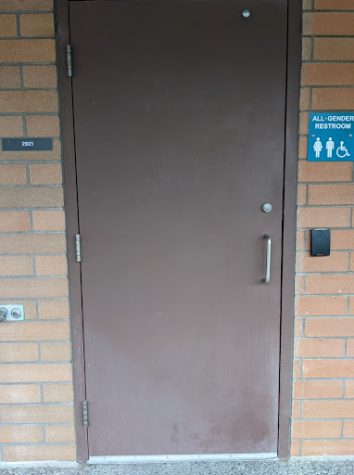 All Gender: 1800 building, 2900 building, 9000 building
As the TheEbbtide previously reported in 2017 , SCC converted three bathroom locations to include all-genders. Of these three all-gender locations, the 9000 building is the highest rated.
Bottle filling water fountains: first and third floor 9000 building, 4000 building, first floor 2900 building, 2700 building, 1800 building, second floor 800 building
To keep hydrated, head to these bathrooms with water bottle filling stations right outside.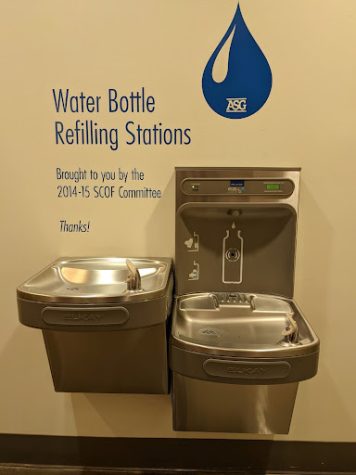 Honorable mentions
For a retro vibe: 1000 building
With older hardware and a historic feel, step back in time a few decades at the 1000 building. Play some records and relax.
Relaxing outside area: third floor 9000 building
Outside the third floor 9000 bathroom, there are large cushion seats and excellent open space to relax before your next class.
Semi-private bathroom: 1700 building
If few people are on campus, you might be lucky and get this single stall bathroom all to yourself. If that's not self-care, what is?