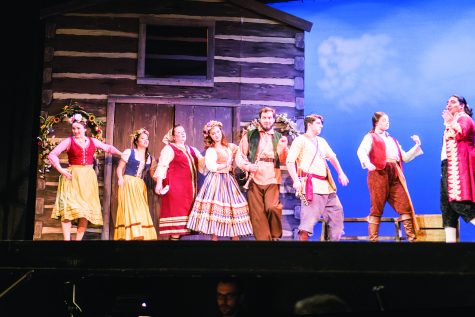 Azia Kelikoa'elakauaikekai Jaelyn Lualhati

March 13, 2018
WORKSHOP SHOWCASES STUDENT TALENT On a frigid, gloomy afternoon, the lights dimmed in the SCC theater, leaving only a vague outline of the pianist to the right of the stage patiently waiting to play and fake sun owners hoping to be plucked. The audiences' chatter died away as the darkness en...
Azia Kelikoa'elakauaikekai Jaelyn Lualhati

February 20, 2018
OPERA WORKSHOP PREMIERS ORIGINAL PRODUCTION It's not a phantom, the opera has certainly appeared. The Opera Workshop, produced and directed by Charles Enlow, is returning to SCC. The workshop got its name because it functions as a "working" learning studio or classroom, according to Enlow. Within...