WOMEN'S BASKETBALL SEEKS FRESH START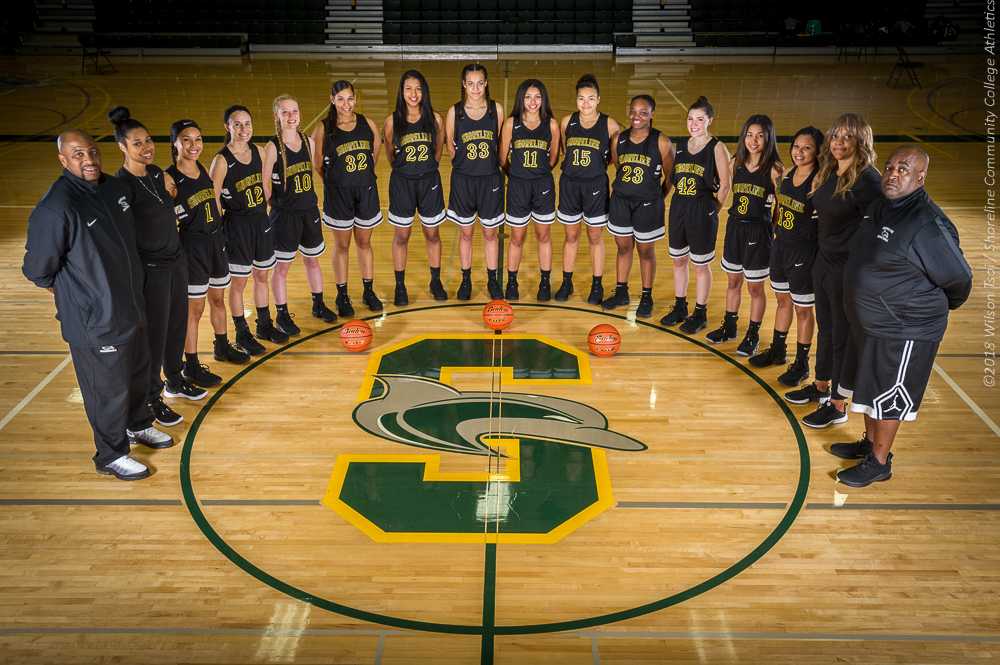 Last season, SCC suffered through four blowout losses before Athletic Director Steve Eskridge and the Northwest Athletic Conference (NWAC) league office decided to forego the rest of their season, citing injuries that slashed what was already only a seven-player roster. None of the games were competitive; the closest loss was by 69 points.
New head coach Chris Weakley doesn't want to talk about last year, and he has a point. The team is entirely new. Freshmen compose almost the entire roster, and the only sophomore is point guard Miranda Dixon, who took last year off after playing for Skagit Valley during the 2016-17 season.
"When I first got the call from my sister Katia (Brown), I had no idea who was on the team or who was coaching — I just wanted to play," Dixon said.
The first exhibition game for the Phins was a respectable 85-73 loss to Christian Faith, a club team which has already defeated multiple NWAC teams by similar margins.
Through the scrimmages, the coaching staff has learned more about their team, but more importantly, Weakley said, he and the assistant coaches fostered trust throughout their new team. "When you get 12 ladies that will run through a wall for you, and they know you'd do the same thing for them, the sky's the limit," he said.
Weakley wasn't planning on coaching this year at all; he was originally going to play professionally abroad when assistant coach Marvena Kemp called him in mid-August and asked if he was interested in taking over the program. He interviewed with Eskridge, and was hired shortly before the season began.
Weakley didn't point to any specific strategies, stressing that the most important change has been the team's conditioning. Based on feedback from others in the athletic department, he thinks his team is putting in more work in the weight room than the program has in years.
"We've got a full schedule," Weakley said. "We've got a full roster. Nobody was expecting these ladies to be here. Nobody was expecting them to be in shape."
The Phins will open their season Nov. 19 at Tacoma CC. Their home opener is against Centralia College on Nov. 24.