Opinion: America's Missed Opportunity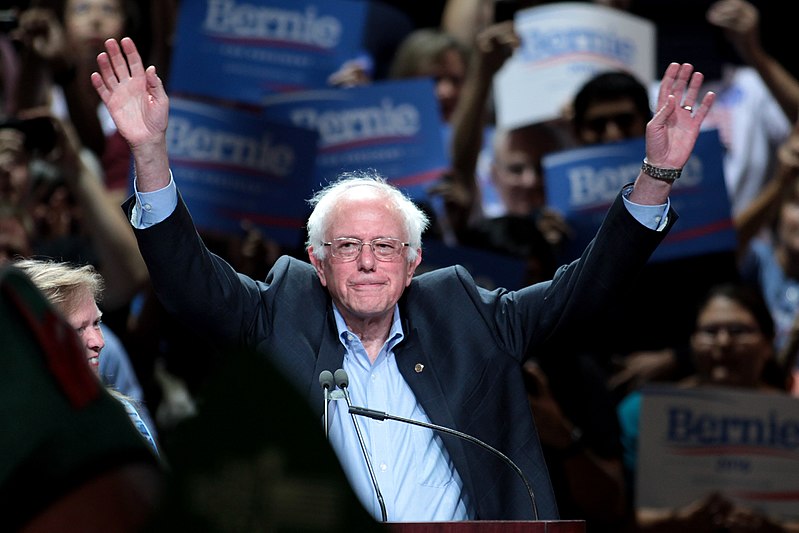 Like a number of people my age, I was disappointed to hear that Sen. Bernie Sanders dropped out of the democratic primary.
After suspending his campaign, Sanders began to work on a COVID-19 response, joining Seth Myers to speak on Medicare for All: a program that would help prepare for pandemics as well as preemptive care.
A system that would make healthcare a human right.
He also had plans to eliminate medical debt caused by America's for-profit medical system and advocated for policies such as Medicare for All, Wealth Tax, Reduction in Prison Population and a Green New Deal; none of which are endorsed by presumptive democratic nominee Joe Biden. Still, since dropping out of the race, Sanders has endorsed Biden.
"We are going to do everything we can to make sure that Donald Trump is not reelected," Sanders said in an interview with CBS.
But voting for Biden solely to prevent Trump from becoming a two-term president doesn't sit well with me. I want to vote for a president whose policies I believe in.
Voting for someone that believes in making education accessible to people of all economic backgrounds is important to me. I was excited to vote for a candidate that had a consistent history of championing rights for women and people of color.
Bernie put up a good fight for the average American family, too. He was looking out for the poor and the sick — but it still wasn't good enough for voters.
Sanders was able to raise 96 million dollars from 1.4 million donors. An impressive feat for any politician: He wasn't taking money from greedy corporate investors. Although Sanders suspended his campaign as of April 8, he will stay on the ballot to gain delegates.
"While this campaign is coming to an end, our movement is not," Sanders said while announcing the suspension of his campaign.
Sanders pushed this country in the right direction. His campaign may be over, but the movement soldiers on.