THE YOUTUBER WHO DESTROYED HIS OWN CAREER
In December of 2017, Logan Paul (former Vine star and current YouTube celebrity) hiked into the infamous Aokigahara forest, commonly known as the "Suicide Forest." Paul's intended purpose was to delve into the supernatural legends that were associated with the national park and doubtlessly participate in his normal insensitive antics, but not too far in he came across the dead body of an unknown individual who had committed suicide.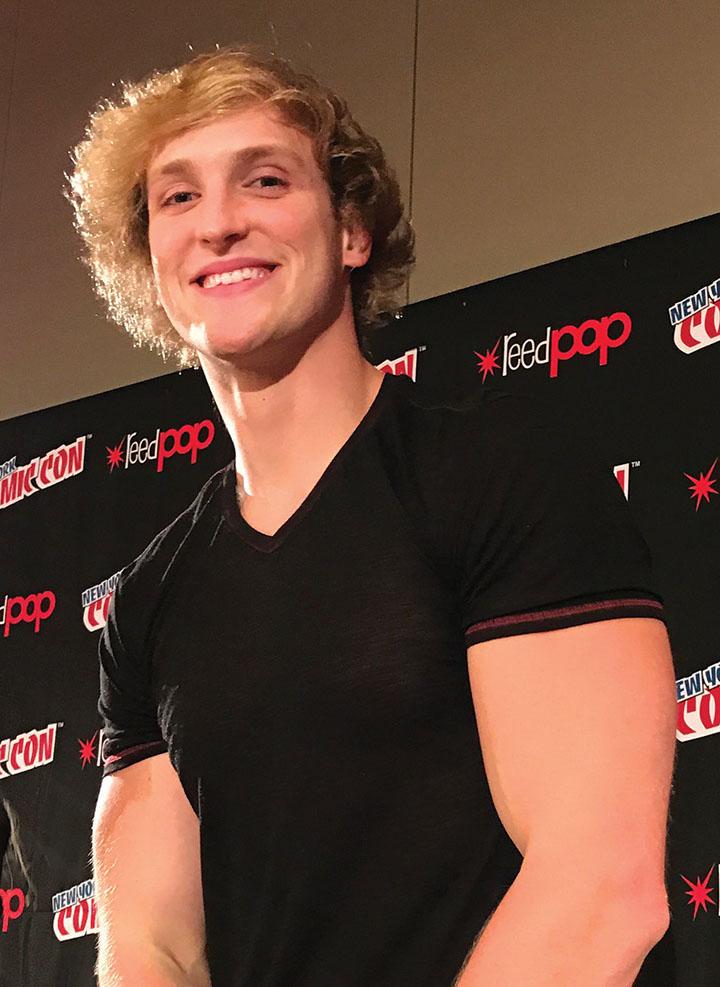 Rather then turning off the camera and calling off the endeavor, Paul gave an on-the-fly speech about how suicide is never the answer and then continued his usual inconsiderate tricks such as commenting on the method of suicide and making jokes at the expense of the deceased.
This wasn't the first disrespectful stunt he had pulled while visiting Japan but it was the one that he is most remembered for and it has caused him considerable trouble.
His previous mishap happened in Tokyo, where Paul and his posse vlogged their rampant adventures through the streets. One of Japan's major cultural rules revolves around privacy, where Japanese people do not encourage unwanted photographic attention, according to The Japan Times. Paul disregarded this in his video posted on Dec. 30. called "We Fought in The Middle Of Tokyo."
By his own admission he didn't think twice about uploading the video which debuted on Dec. 31, 2017 and scored him 6.3 million views. Within 24 hours it garnered tons of publicity but not the kind that Paul was used to or ever wanted.
People who had been indifferent to his buffoonery before were legitimately upset over his actions. In the public eye he had gone from an obnoxious oaf to a sociopathic egotist that poked fun at human death. Paul took the video down and apologized in a series of tweets and a tearful YouTube video but by then the damage was already done.
As 2018 dawned, the fallout from the video began and the highly apolitical Paul tasted the public's unfiltered scorn for the first time. Undaunted, the tall, blonde Ohio native tried to plough his way through the storm, but try as he might he found himself caught in an endless entanglement of rejection and criticism as people and organizations who were once uninterested in him now called for his head.
His usual pranks and tomfoolery were cast in a different light, and worst of all for his career, his relationship with YouTube became fractured.
The video streaming service removed the ads from his videos, stopped recommending his content and suspended his YouTube Red projects.
In true YouTuber fashion, Paul continued supplying content but it was clear that he was in some sort of celebrity exile. His reputation, his brand, everything that he had built was at stake, and he had to seize control of the discussion or else the stain would become permanent and he would sink back into the obscurity from which he came.
With determination, the help of a loyal fan base and a surprising array of contacts he has slowly but surely turned things around.
Paul took a break from YouTube for 21 days before returning with a seven-minute documentary on suicide and pledged to donate $1 million dollars to various suicide prevention charities. In a stroke of genius he helped engineer a highly lucrative boxing between him and British YouTuber KSI so that fans and enemies alike could tune in and watch him get bludgeoned in a ring. The event cost $10 to watch online and tickets cost $90, but the exposure for Paul was priceless. Five months after the event, Paul still uses the image of him getting slugged in the face as a profile picture.
So far his efforts have begun bearing fruit, proving that the journey back from universal disdain is possible. Since then he has been able to restore relations with the YouTube high command by starring in the YouTube Red movie sequel "The Thinning: New World Order" and by monetizing his videos again to bolster his already vaunted income. Recently he has even participated in a documentary on his take of the entire "Suicide Forest" controversy.
Paul's journey out of disfavor wasn't easy, but it is a path that many celebrities are looking to forge.
One recent case is the energetic comedian Kevin Hart, who dropped the chance to host the Academy Awards when members of African-American LGBTQ+ community called him out over some homophobic jokes he made on Twitter in 2010. While Hart apologized, others in the African-American LGBTQ+ community felt his apologies were not sincere. Hart has since opted out of the hosting gig.
In time, Hart will find his way out of the public's ire simply because eventually another will rise who is more deserving of the scorn than he is. But this makes Paul's situation even stranger since he offended a group that people innately understand require extra sensitivity.
What society accepts is oddly democratic, plutocratic and arbitrary. In an age where there are many objectionable entertainers it is hard to determine which one is most deserving of disapproval. Paul has found his way out of that web of disapproval and claims to be a different person. While everyone has the right and responsibility to change into a better person, forgiveness, redemption and acceptance are privileges.
The reason why Paul changed into this new person is not because he was ashamed or because he needed the change, it was because (in his own words) he was "tired of being hated,"
Logan Paul the YouTube celebrity cannot survive in hate. He has no musical or acting skills to hide behind: the only thing he has to sell is himself, and if people stop liking him then he will cease to exist in the public consciousness. He wants to both be a cartoon character and to reside in the real world.
On Jan. 9 of this year, Paul sparked even further controversy when, on his aptly-named podcast "Impaulsive," he said that he would "go gay" for one month before "going back."
Nonprofit organization Gay & Lesbian Alliance Against Defamation (GLAAD) was quick to call him out on his words, tweeting "That's not how it works," to which he said that it was a "very poor choice of his words" on his part and proceeded to invite a spokesperson for GLAAD onto his show next week.
Paul will inevitably emerge from this storm, his light a little dimmer his following a little smaller. His experience since 2017 have left him with the ability to manipulate controversies but not the basic knowledge of how to avoid them. He is walking proof that someone can become smarter but not wiser with the passing of time.