Finally, a Fair-Weather Club Fair
Representatives from over 30 of SCC's clubs and organizations came together to showcase themselves.
Students gathered with bated breath for the long-awaited gathering. How had an event such as a Club Fair garnered so much attention and anticipation? Well, the fair was intended to be held twice to accommodate students' schedules, but the first was canceled due to Shoreline's unhealthy air quality on Oct. 20—many classes were even held online to protect community wellness. Luckily, the smoke cleared in time for a second try, and the event was held on Nov. 2.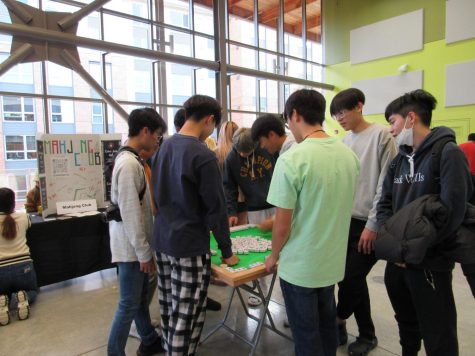 All clubs offered sign-up sheets so new members could get involved. Some had branded pens and leftover Halloween candy; some even gave out application forms for paid jobs. Clubs went all-out decorating their tables around the PUB's main dining room. There were laptop screens displaying students' creativity, painted skateboard decks and a mahjong table that drew a large crowd of players and spectators.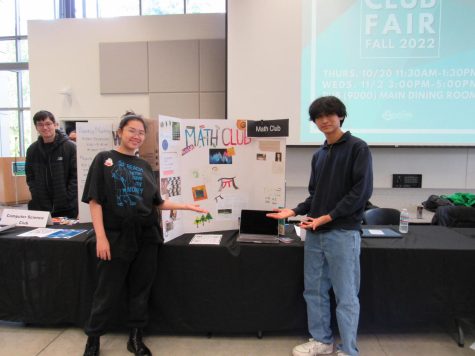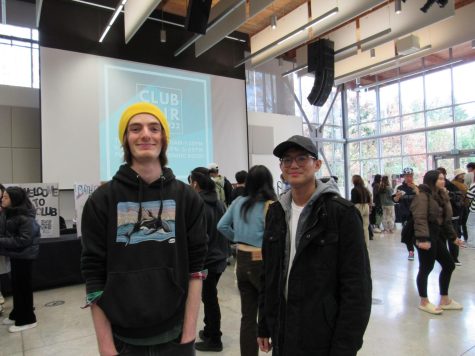 Student attendees Oliver Girouard and Christian Wong agreed that the Math Club's poster was their favorite of all the decorations. Meanwhile, Math Club president Davel Radindra and vice president Angelique Sawitono were glad for the opportunity to show what their group is really about. "Students' perspective on math might be pretty bad, because they see all this—" Radindra gestured to their poster decorated with pi symbols, fractals, and Fibonacci spirals "—and get intimidated, but we're trying to explain that math isn't really all that hard and painful. You can make it fun."
Along with interest-based clubs, the event featured groups dedicated to celebrating international students' cultures, like the Hong Kong Student Association and SCC's newest club, the Cambodian Student Club. There was one religious organization in attendance—surrounded by both real and plastic greenery was the Rooted Campus Ministry. Liz Phillips and Macy Beal of this Christian club thought the fair was a great opportunity to "share [their] faith."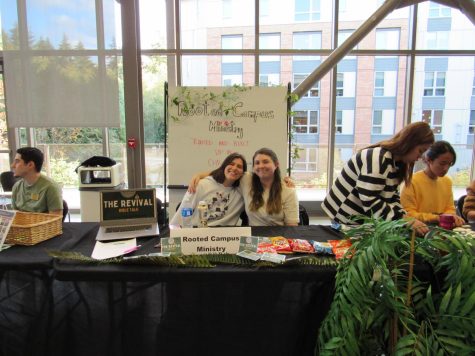 Student Harris Salahi, who originally ranked the popular Mahjong Club as his favorite of the exhibitions, returned to change his first-place answer after taking a listen to the event's musical guest.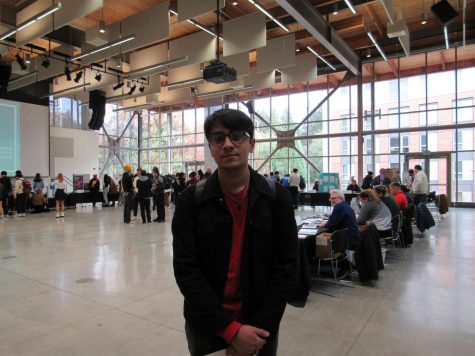 The PUB's seating area was transformed into a concert space as a 14-piece jazz band put on an impressive show, led by music instructor Jeff Kashiwa. Band members got their chance to shine individually as many were given space for vocal and instrumental solos. The group was remarkably put together and serenaded fairgoers for the entire two hour event.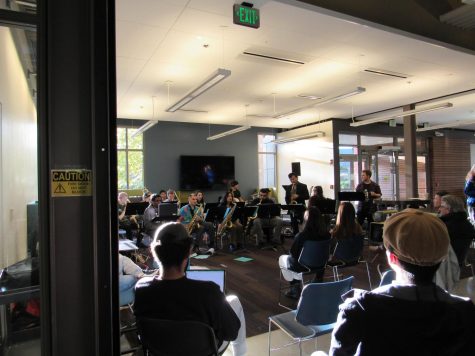 Student-led groups weren't the only ones who got to show off. Programs and departments like Study Abroad, Campus Safety and Student Accessibility Services used this chance to spread awareness of the resources they offer. Fabian Fuentes, who works as both the program coordinator for the Benefits Hub and a support staff member of the Asian American and Native American Pacific Islander Serving Institutions Program, thought the Club Fair had a high turnout. But even if it hadn't, Fuentes would be optimistic. "Even if it's just one person, we'll take it, because that's one student we could be serving. [That's what we] really appreciate about this fair."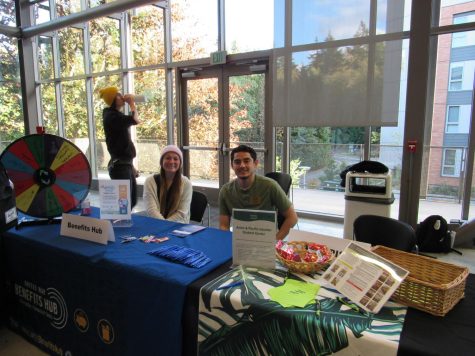 If you missed out on the Club Fair or would like to participate a second time, there's good news: Student Life has organized another on Thursday, Nov. 17, from 11:30 a.m. to 1:30 p.m.