Bleeding Money
Looking For Answers In SCC's Financial Crisis
SCC is in the midst of a budget crisis. The school has not submitted financial statements since fiscal 2012-13.
Due to an estimated $2.3 million budget shortfall, the campus is exploring possibilities of layoffs and class cuts in 2021, according to Acting Vice-President for Student Learning Bayta Maring.
Shoreline Community College Federation of Teachers (SCCFT) Treasurer Brad Fader said the administration has consistently spent more than their revenue.
"Without a measure like a budget, we can't say that spending has exceeded authorization," Fader said.
Missing Financial Statements
Financial statements are yearly reports detailing the financial health of an institution. Submitting annual financial statements is one of many requirements of public educational institutions in order to receive accreditation — the ability to offer degrees, receive federal funding and so on.
(Incoming Associated Student Government President Isaac Tchao sat in on the interview with Roberts. Tchao had been trying to meet with Roberts for his own interview and asked to be present during the meeting.)
When asked if anything prevented fiscal reports from being drafted, Roberts said: "They just weren't done."
Maring said that SCC has complied with accreditation requirements since 2014, when the Northwest Commission on Colleges and Universities (NWCCU) lifted a "recommendation" they had made to SCC to report on its financial health. The state audit conducted in 2014 pushed the  NWCCU to lift that recommendation.
The NWCCU is a non-profit, non-governmental organization that imposes requirements and standards for colleges in the state of Washington to be eligible for accreditation.
An NWCCU representative said that schools are visited on a rotating seven-year basis to address any recommendations made previously and to educate and gain personal feedback from employees and students.
Interim CFO Bill Saraceno disagrees with Maring's characterization. He said that the recommendation was lifted because SCC was in compliance with NWCCU standards in 2014, but has since lapsed in meeting financial reporting requirements.
The statements must be audited by an external institution. In SCC's case, the financial statements are being compiled by accounting firm CliftonLarsonAllen.
The audited financial statements must then be submitted to the state auditor's office.
Once this is completed, SCC will be brought back into compliance with NWCCU standards, according to Saraceno. He expects the process to be finished before SCC is reviewed by the NWCCU in fiscal 2020-21.
On SCC's apparent lack of annual financial reports, NWCCU Senior Fellow Mac Powell said: "I find it very hard to believe an institution would avoid doing annual financial reports as it is one of the requirements of NWCCU's bylaws as well as the state."
According to Kathleen Cooper, the director of communications for the Washington State Auditor's Office, colleges and universities are audited on a rotating basis due to the large number of them in the state.
Government financial standards are followed by colleges and universities in order to maintain accuracy, compliance and accountability.
Faculty Concerns
SCCFT has been at odds with the administration over negotiations for more compensation and SCC's general financial situation.
SCCFT President DuValle Daniel has repeatedly expressed concerns about the budgeting process and the way SCC has handled its finances over the last few years.
In the May 22 board of trustees meeting, Daniel decided to protest the meeting by not showing up, instead sending a written statement.
The statement, which was read out loud by an SCCFT divisional representative, once again protested the administration's "mismanagement, incompetence and possible malfeasance."
Daniel also declined to take part in the latest June 11 budget meeting.
"I don't want to legitimize their meetings by attending," said Daniel in an email to the Ebbtide. "I didn't think these budget meetings were necessary … it's a little late for inclusiveness."
But faculty members haven't limited themselves to questioning the administration. Back in April, SCC faculty participated in a state-wide walkout, staged in order to demand more state funding for community colleges and pay increases for faculty.
Layoffs
At the May 13 budget meeting, Roberts announced layoffs will be coming in the 2020-21 school year if SCC's enrollment continues to drop.
Full-time positions during fiscal 2019-20 will have minimal reductions, according to Maring. The fiscal 2020-21 budgeting process sees "potential layoffs (that) will affect faculty, and classified staff," Maring wrote in an email to the Ebbtide.
Administrative-exempt staff don't have such protections, she added. They are on year-to-year contracts, which could simply not be renewed.
The topic of layoffs was discussed further at the June 11 budget meeting.
"The final (budget) recommendations will be (made) Feb. 10 to March 9," Maring said at that meeting. "That's when those who will be laid off will know."
Wages
Statewide, an eight percent pay increase was recently approved by the Washington state legislature. Maring said SCC typically funded 35 percent of those previous costs; SCC is still in negotiations regarding their payout share for the new increase.
However, according to Roberts, Washington state is expected to fund most of the wage change increase this time.
A survey of 50 employees conducted at the May 16 budget meeting found that 30 percent of staff report feeling angry or frustrated with the current circumstances at SCC, 34 percent say they are nervous or fearful and 14 percent feel hopeful, according to an analysis by Maring.
While not commenting directly on the concerns addressed, Roberts did offer the recent cost-of-living increase as a possible aid in resolving employee's concerns.
Enrollment Drop
Roberts stated that upon coming to SCC in 2014, her goal was to create a four-year plan to help increase student enrollment on campus, and thus revenue.
Fiscal 2018-2019 was supposed to be the final year of that plan, but a substantial drop in domestic and international student enrollment has caused the current deficiency in SCC's finances, Roberts said.
In the June 11 budget meeting, the administration presented the following figures: state-supported (domestic) enrollment for the upcoming summer quarter is down by 0.9 percent from last year, while international enrollment for summer is down by 17.8 percent over the same period.
"Enrollment numbers are the worst they've been since 9/11," said Samira Pardanani, executive director for international education.
Preliminary numbers for fall enrollment show that state-supported enrollment is down by 4.5 percent, while international enrollment is down by 10.6 percent.
The Washington state legislature recently implemented a 2.5 percent increase in tuition for colleges and universities, which may dampen the fiscal effect of declining enrollment. The change is set to take place in a year.
Leave a Comment
About the Contributors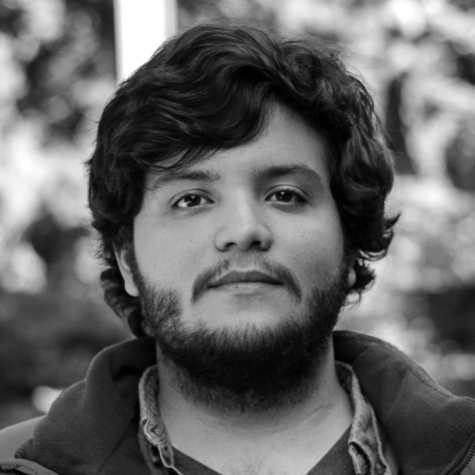 Juan Páez, News Editor
Juan Páez is a former News Editor for The Ebbtide. He covered politics, breaking news and administrative stories. Páez spends his days plotting overthrowing...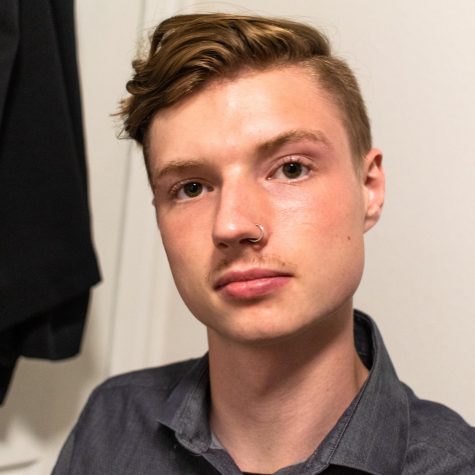 Joshua Groom, Copy Editor
Joshua Groom is a former Copy Editor of The Ebbtide. He covered breaking news, administration and investigative reports. Groom is a self-admitted coffee...