Biden Prevails
Harris to become first woman VP; Trump refuses to concede
After a nailbiter of an election week, CNN on Nov. 7 called the presidential election for Democrat Joseph R. Biden. All of the major cable networks and national newspapers followed suit. As of Nov. 19, the Associated Press reported that Biden led Donald Trump by a 3.8 percentage point margin, with 51% of the votes cast to Trump's 47.2%.
Trump has yet to concede the election, vowing to fight the process in the courts. Meanwhile, a number of Republicans have recognized Biden as the president-elect, including former President George W. Bush and Sen. Mitt Romney (Utah).
"With the campaign over, it's time to put the anger and the harsh rhetoric behind us and come together as a nation," Biden wrote in a statement after he was projected to win. "It's time for America to unite. And to heal. We are the United States of America. And there's nothing we can't do, if we do it together."
Turnout in the election was historically high. Voters set records for early voting and ballots cast, with over 150 million Americans voting, according to the U.S. Elections Project. Eligible voters also turned out at the highest rate in over a century, with roughly 66% of them casting a ballot.
Biden framed the election as a referendum on Trump and his brand of politics, but incorporated the coronavirus pandemic as a central theme of his campaign. On Monday, the president-elect announced a nonpartisan COVID-19 task force led by scientists to assist him in the transition.
Trump positioned his reelection campaign on his handling of the economy, which saw historic stock market gains while he was in office. But, as his term came to a close, the pandemic took a toll on the markets and unemployment skyrocketed. In the end, his record on economics wasn't enough for voters.
Harris To Be First Woman VP
As Biden's vice president, Kamala Harris will become the highest-ranking woman in American government's history. Likewise, she will be the first Indian-American woman to occupy the nation's second highest office. Her selection made good on a Biden campaign promise to choose a female running mate.
"What a testament it is to Joe's character that he had the audacity to break one of the most substantial barriers that exist in our country and select a woman as his vice president," Harris told supporters in a speech Saturday evening after the projection was announced. "But while I might be the first woman in this office, I will not be the last. Because, every little girl watching tonight sees that this is a country of possibilities."
The former California attorney-general-turned-senator was one of Trump's harshest critics in the Senate, earning a national spotlight from her methodical interrogation of then-supreme court nominee Brett Kavanaugh during his confirmation hearings.
Harris was among the first to drop out of the crowded Democratic primary field, but an early contender for Biden's vice presidential pick. She positioned herself in the primary as a pragmatic progressive, running just to the left of Biden, but in lockstep on many issues.
Trump Continues Alleging Fraud Without Evidence
After the race was called Saturday morning, Trump campaign surrogates held a press conference in Pennsylvania, calling for the state's result to be tossed out because of what they alleged were inconsistencies with mail in ballots. The campaign offered no evidence supporting their claims.
In Pennsylvania and other states, the Trump campaign and Republicans have filed suits to challenge the results of the election on the basis of such claims of fraud, without citing evidence in their court filings. Many of those suits have been dismissed as meritless or hearsay.
The Trump campaign would need to find evidence of significant fraud in at least three states to have a meaningful impact on the election results. The AP reports that Biden leads the electoral college with 290 votes to Trump's 217. Georgia and North Carolina have not been called.
The last presidential race to engender vote-related controversy was the 2000 election in which Al Gore lost to Bush by a difference of  7 Electoral College votes despite leading the popular vote by half a percentage point. The close nature of the race triggered a recount in Florida, but the Bush campaign, represented by Benjamin Ginsberg, successfully sued to stop the count.
Commentators have pointed to that suit as an example of the supreme court interceding in an election, potentially setting precedent for the same to happen in this election. Ginsberg rejects that stance, as well as Trump's overall claim of fraud. 
"Proof of systemic fraud has been the Loch Ness Monster of the Republican Party," he wrote in a Washington Post Op-Ed. "People have spent a lot of time looking for it, but it doesn't exist."
Updated Nov. 19 at 11 p.m. PST
View Comments (4)
About the Contributors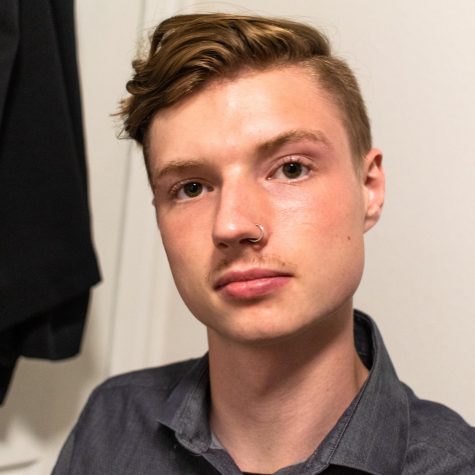 Joshua Groom, Copy Editor
Joshua Groom is a former Copy Editor of The Ebbtide. He covered breaking news, administration and investigative reports. Groom is a self-admitted coffee...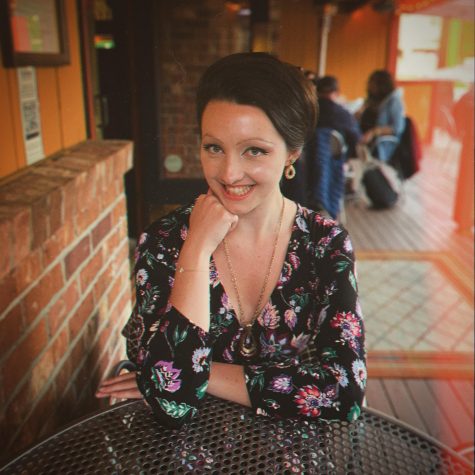 Nova Clark, Editor-In-Chief
Nova Clark was the Editor-in-Chief of The Ebbtide. She specializes in reviewing classic film and television spanning the 1950s-1970s in her column "Double...