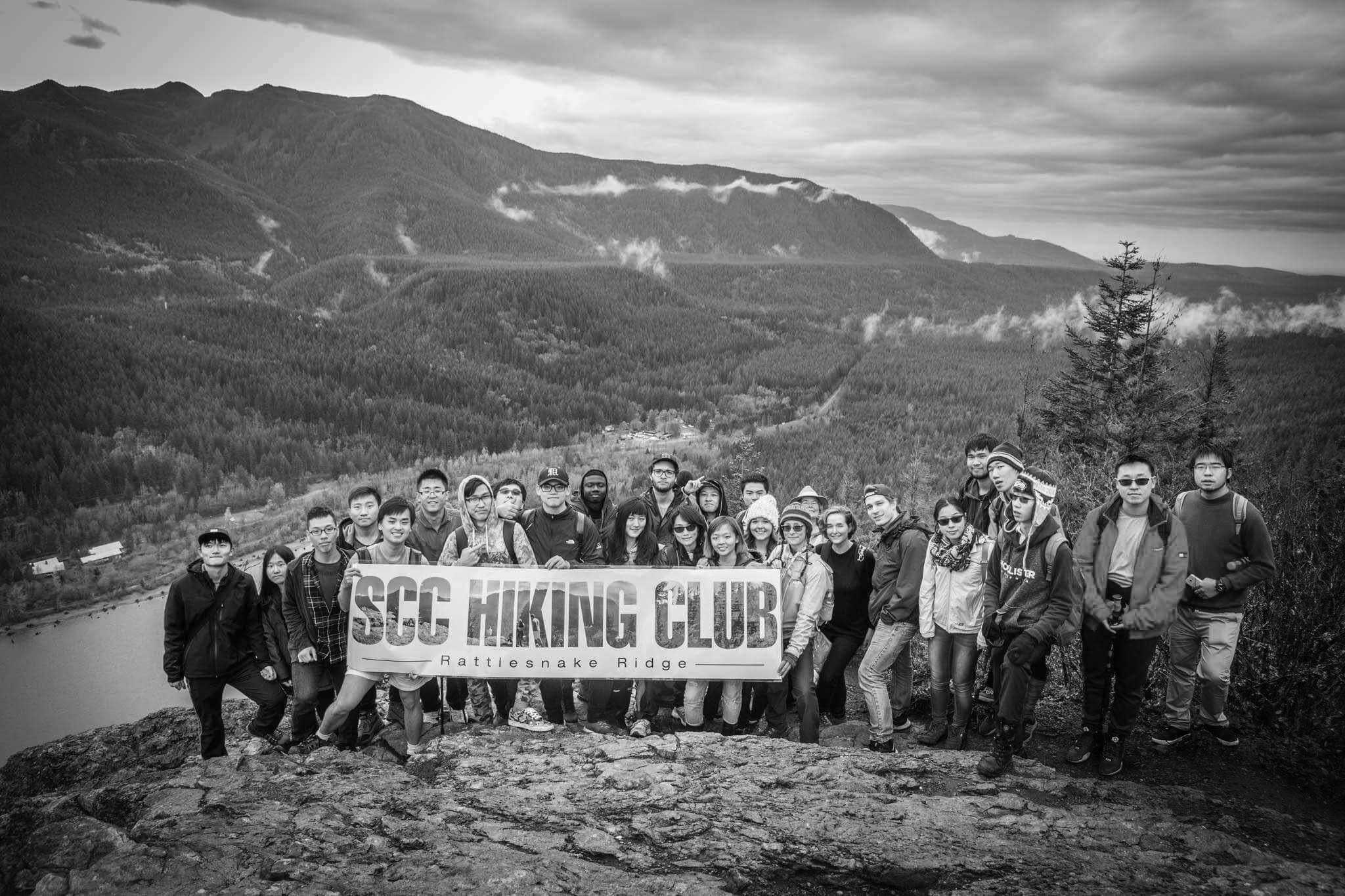 By Coral Nafziger
Photo: Courtesy of SCC Hiking Club
Thirty-seven members of SCC's Hiking Club took a day trip to Rattlesnake Ridge on Saturday, Oct. 29. Despite a little rain, Aldrich Valerian, the president of the club, says it was a successful trip thanks to members coming prepared with rain coats. In addition to hiking, there was time to chill on the top of the mountain, and a couple of brave souls even ventured into the lake.
The SCC Hiking Club would love to grow its ranks. If you are interested in joining, you can email club president Aldrich Valerian at [email protected] The club meets in the gym, Room 3025 one week prior to hiking events.